Diddy reportedly threw one of the best parties of the year at The Palms Pool & Bungalows at The Palms Casino Resort in Las Vegas.
Diddy hung out with his life long friend, Steve Stoute, showed off his J's and drank Coconut Ciroc.
But its the above photo that got everyone talking about Diddy, not the party, not the ciroc, but the photo and the pink shirt.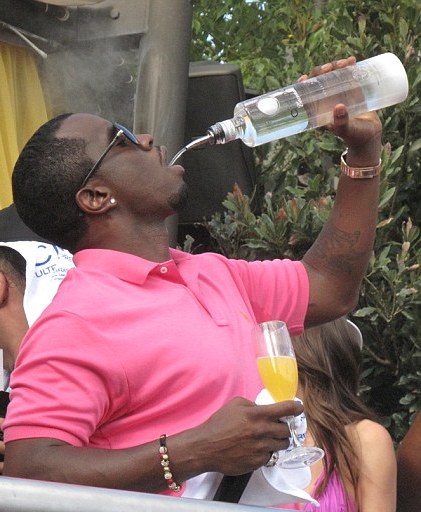 gallery