Nicki Minaj is the latest celebrity to upset the Parents Television Council.
The Young Money star and ABC caught the ire of the PTC after her mega performance on Good Morning America last week Friday (August 5).
PTC president, Tim Winter, told TMZ that the incident could have been avoided with a 5-second delay.
"For the umpteenth time in recent memory a morning news show has included inappropriate content for children and families," Winter said. "Instead of asking for forgiveness, they need to stop apologizing and implement the five second delay that so many Americans have been calling for."
Nicki Minaj had a wardrobe malfunction during her performance on the GMA concert series where her breast popped out on live TV.
Nicki Minaj star in "Ice Age 4" on next page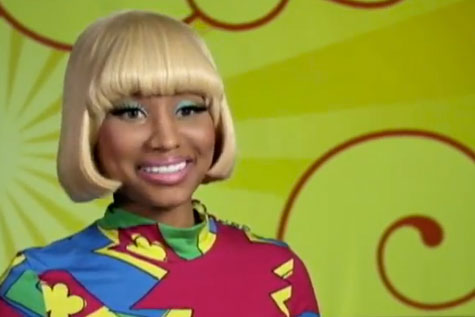 Trini-American rapper Nicki Minaj has revealed that she landed a role in Ice Age: Continental Drift.
According to the Pink Friday rapper, the script was specifically written for her.
"They knew I liked animation, they knew I liked to do voices, and so they said they were doing that… I thought, 'This is amazing'," Minaj told MTV. "The original role that I was up for I didn't get, so I said, 'Oh, okay, whatever.' I was really mad, and the next thing you know, they called me and they said, 'We wrote in a part just for you 'cause we really want you to be a part of this movie.'
"I just was screaming and so excited, and I went in and I had a blast. I did it as two different voices. We'll see what happens."
Ice Age: Continental Drift is set for release next summer.
ABC apologize for Nicki Minaj incident on next page.
On Friday, ABC apologized for the accidental skin show.
"Although we had a five-second delay in place for the Nicki Minaj concert on GMA, the live East Coast feed of the concert regrettably included certain fleeting images of the performer that were taken out of later feeds of the broadcast in other time zones," the network said.