Atlanta rapper Soulja Boy ring in his 21st Birthday like a true star. The Juice star celebrate the big day at Miami's Club Play South Beach with close friends Sean Kingston, Just Blaze, Trina and Triple C's.
"I feel so good. This is the best day of my life," an elated Soulja told his family and friends. "I want to thank God for letting me be alive right now."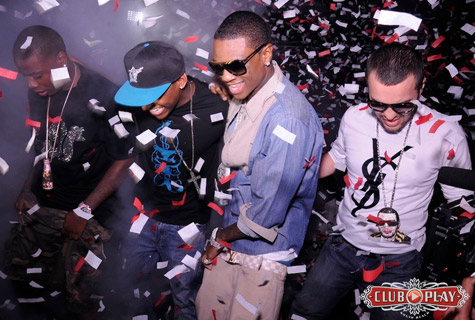 A rep for Soulja Boy also shoot down rumors of him spending $55 million on a private jet as a special birthday present.
"The elaborate rumors circulating about Soulja Boy purchasing a jet for his 21st birthday are grossly over exaggerated" publicist Greg Miller told TMZ.
Soulja reportedly spend over $300,000 on the birthday bash.