Only RiRi…
Rihanna is known to grab other females breasts but only this time its her mother in the presence of her grandmother.
The next day, Rihanna was spotted carrying a large Fendi bag as she walking into a building for a sexy photoshoot.
The "Only Girl In The World" singer tweeted, "#DefJam I just left the building!! Great sh-t RihannaNavy!! Grreaat sh-t! Can't WAIT for this fall."
RiRi also tweet a picture of herself kissing a giant poster of Justin Bieber. Lucky poster huh!
Check out more flix of Rihanna below.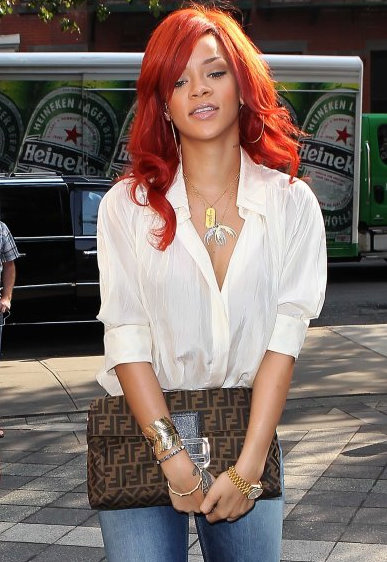 gallery columns="2″]