Tennis star Serena Williams turn heads when she flaunted her ample curves at the 2011 ESPY Awards in Los Angeles on Wednesday night.
Williams turned up on the red carpet in a flourescent pink dress clinging to all her curves paired with high stilettos. Clearly not abiding by the 'legs, boobs OR bum' cardinal rule.
Serena and celebrity BFF La La Vasquez hosted the pre-ESPY party earlier this week. Feast your eyes on more photos below.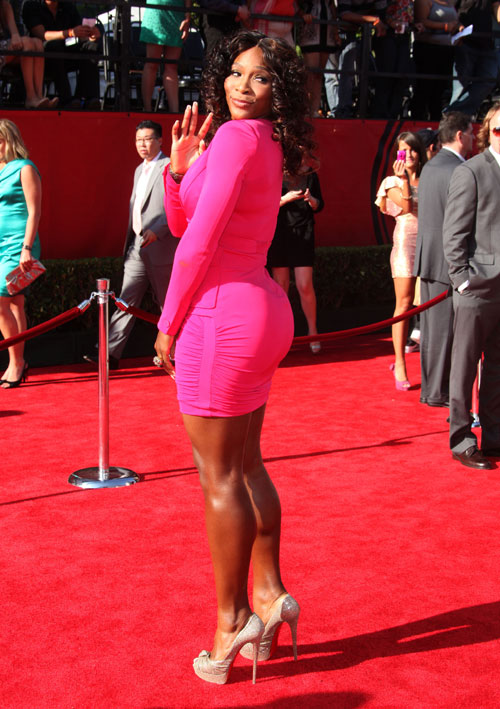 gallery order="DESC" columns="2″]