Rapper Flo Rida was pulled over by cops early Thursday morning after he was spotted swerving in a $1.7 million Bugatti.
Reports suggest, Rida, 31, born Tramar Dillard, was driving his $1.7 million red-and-black Bugatti Veyron following a birthday party when police observed him swerving in his lane. He was subsequently pulled over around 3:30 a.m. and given a sobriety test after cops detected alcohol on his breath.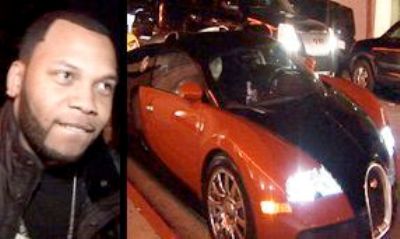 He failed to perform a walk the line test, saying, "Officer, I can't do this. I don't feel I can walk a straight line. I had a few drinks. Let's try another test." He later tried to persuade the cop that he could make it home and bystanders even offered him a ride.
Cops reported that the rapper blood alcohol level was 185—more than twice the legal limit.
Flo was arrested for suspected DUI and driving on a suspended license.