. ..
Young Money's first lady Nicki Minaj recently step forward to address past rumors of she and Hip Hop mogul Diddy were an item and how out of place the gossip was in the new issue of BlackBook magazine.
The "Roman's Revenge" rapper said Diddy represents someone she looks up to, not a man for having intimate relations with.
"God, no! It was so disgusting to me that people would even link me and him. I grew up watching him. I look at him like a Russell Simmons figure, definitely not as someone I'd be getting it poppin' with."
Last year Nicki Minaj was forced to clear the air on the alleged romance after photos of she and Diddy walking hand in hand landed online.
"[Dating Diddy?] That is, wait, can I just say, I hold everybody's hands! I hold my bodyguard's hands! Noooo [I'm not dating Diddy!] Listen, sometimes I think they know these things are false. But when people ask me, I think, 'I didn't even know I was gonna have to even address that.' — when I'm ready [to announce new management], you'll know."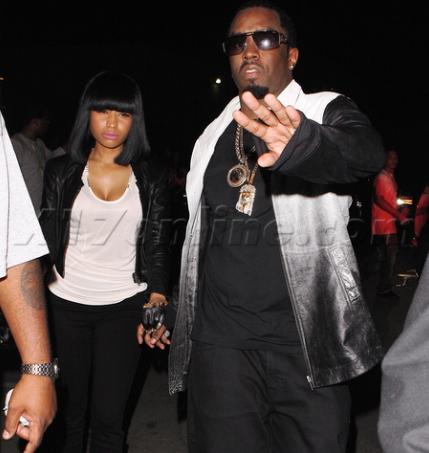 Earlier this week, the Young Money star talked about not pursuing love at this point in her career.
"I have no romance in my life at all, and it's not important to me right now. I have love for people who are on my team that I see every day and for my family, that's what makes me do what I do. I also have love for people that I interact with. If I have too much of the romantic love, I feel like it will distract me. Right now I feel like a robot."
Your thoughts about the alleged Diddy and Nicki Minaj relationship below.