. ..
R&B star Chris Brown has finished his court-ordered 52-week domestic violence course of Commonwealth Catholic Charities.
Brown took to his twitter to show off and brag about his achievements.
"I'm done with class," tweeted Breezy. "i have enough self respect and decency to be proud of accomplishing this DV class.. Boyz run from their mistakes.. Men learn from them!!!thx."
Chris Brown will remain on probation until 2014 stemming from his assault on ex-girlfriend Rihanna in 2009.
Brown recently revealed that he has recorded a "banger" with Lil Wayne and Busta Rhymes called "Look at Me Now" for his upcoming album F.A.M.E., due in the New Year.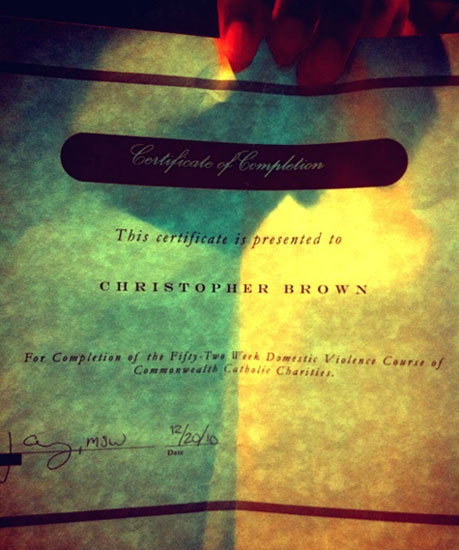 See more images on page 2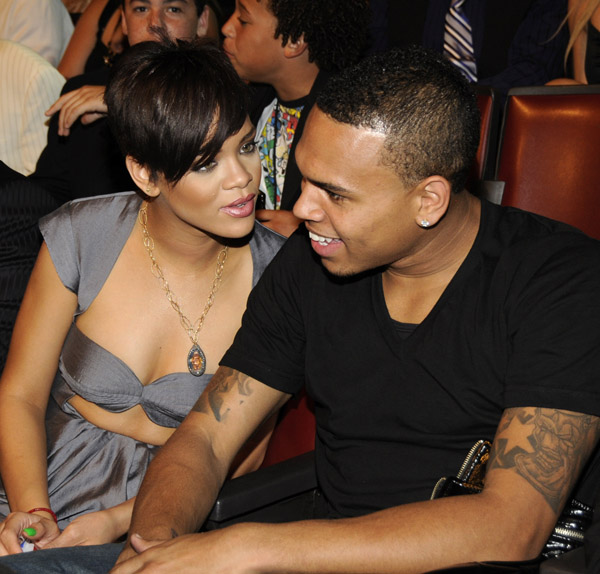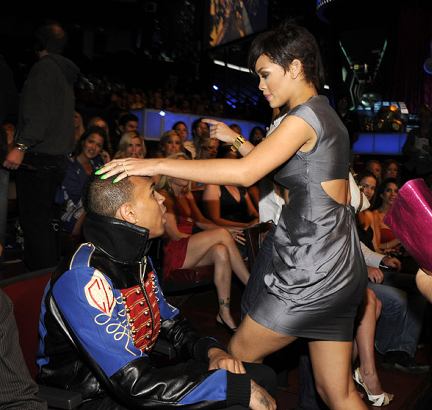 See more images on page 3