Grammy-winning rapper Kanye West has stepped forward to address his leaked nude photos that hit the Internet last week.
Kanye admits that the photos were authentic while speaking with radio host Funkmaster Flex about finding out they had leaked.
"I went to the Internet because I'm looking at my Twitter and go to mentions to see what people are talking about and they had like, the link, and I went to it," West recalls. "You can not imagine how disappointed I was how I got cut off? [laughs] I'm like, d*mn. I was like, 'Ahhh!' I'm not talking to anybody [in this room], I'm talking to the radio right now. Was there any ladies commenting? My e-mail did go kinda crazy though. I was getting all types of random e-mails out the blue. A lot of e-mails, a lot of inboxes. This is terrible. [laughs]."
Last week MediaTakeOut.com posted an image, after weeks of rumors that claimed nude photos of West were making the rounds. The site has since remove the graphic image.
Responds to Bush "Racist" comments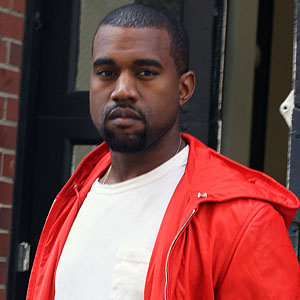 After former United States President George W. Bush said Kanye West painted him as a racist for a slow response to 2005's Hurricane Katrina, Ye has responded to the situation.
Rathern than bashing Bush, West sympathized with the former president.
"Well I can definitely understand the way he feels to be accused of being a racist in any way because the same thing happened to me [with Taylor Swift], you know, where I got accused of being racist, and with both situations it was basically a lack of compassion that America saw," he said in an interview. "With him it was a lack of compassion not rushing, you know, taking his time to rush down to New Orleans. With me, it was a lack of compassion in cutting someone off in their moment, but none the less I feel we're all quick to pull the race card [in America]. And now I'm more open, and the poetic justice that I feel to go through the same thing that he went [through], and now I really more connect with him on a humanitarian level … the next morning when he felt that, I felt the same thing."
Your comments below