Former Portmore Empire artist Lisa Hyper is back in the spotlight again, but this time its not over her sexuality. Rumors have been mounting that their is some riff between the deejay and manager Nuffy, who is a popular MC.
Our ever so reliable source confirmed this rumor yesterday and told us that not only are they a riff between them, but Hyper has actually fired Nuffy with immediate effect.
The source told us that Lisa Hyper sister convinced the deejay that MC Nuffy was ripping her off as her manager. Hyper acting on information from her sister confronted Nuffy and told him she is cutting his percentage. Nuffy wasn't too please and refuse to renegotiate his compensation.
The source also said Hyper sister convinced the deejay to fire Nuffy and hire her as her manager because Nuffy have no qualifications.
We will have an update for this development check back regular.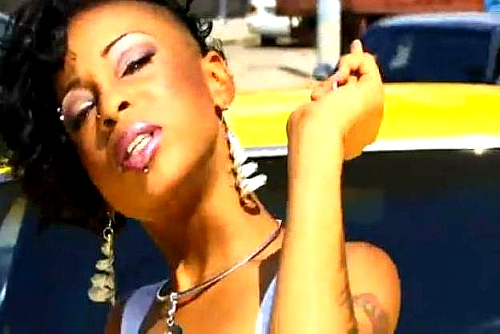 Notice: Content on Urban Islandz are protected under copyright laws. bloggers and media who copy or duplicate contents are required to link back and credit Urban Islandz.