Bounty Killer is cross, angry and miserable at Mavado right now and Miami rapper Ace Hood is caught in the middle of the beef.
Bounty Killer boycotted Mavado's birthday bash last Saturday despite being on the roster to perform and now we know why.
It's all because of the poster for the show. Apparently Bounty Killer did not like the fact that Mavado and Ace Hood photo were bigger than his on the poster.
This is what the dancehall legend told a fan on Twitter.
"Ace Wood or Vado nuh big like mi little finger how him pic bigger than mine a vado general?" Bounty Killer tweeted.
Here is the official poster at the center of Bounty Killer's anger.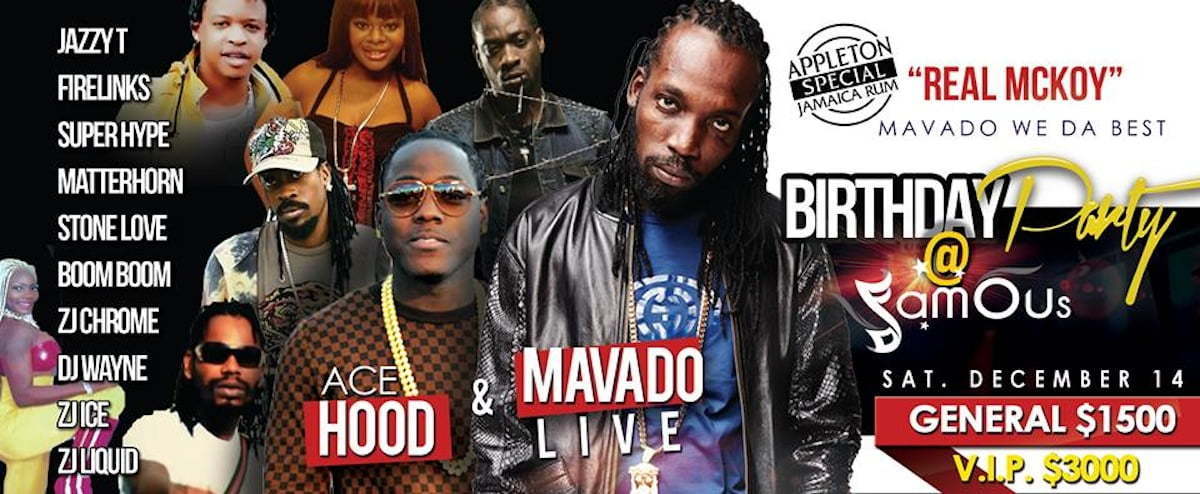 Despite Bounty Killer's absence, Mavado's birthday bash at Famous nightclub in Portmore was a big hit. A slew of dancehall artists took the stage including Popcaan, Beenie Man, Chase Cross and the Gully Gad himself who performed with his labelmate Ace Hood.
Share your thoughts on Bounty Killer's comments below.