R&B singer Ray J has called for an urgent intervention to help Kodak Black following his Drink Champs interview released recently.
Drink Champs previewed the episode days ago, leading to fans calling them not to air it after Kodak appeared disheveled and unlike his usual self. It's well known that the rapper has been battling addiction, but his appearance sparked concern given that he appeared to lose a massive amount of weight and also seemed gaunt in the face.
Many of Kodak's fans shared concerns for his mental and physical health, especially given certain behaviors exhibited during the interview. The entire episode aired on Saturday, and many chimed in, including Ray J, who said that Kodak needs help and he has been spiraling for a long time.
"Yo somebody need to grab bro and make sure he good. This ain't the interview Nore," Ray J said in a comment on DJ Akademiks page.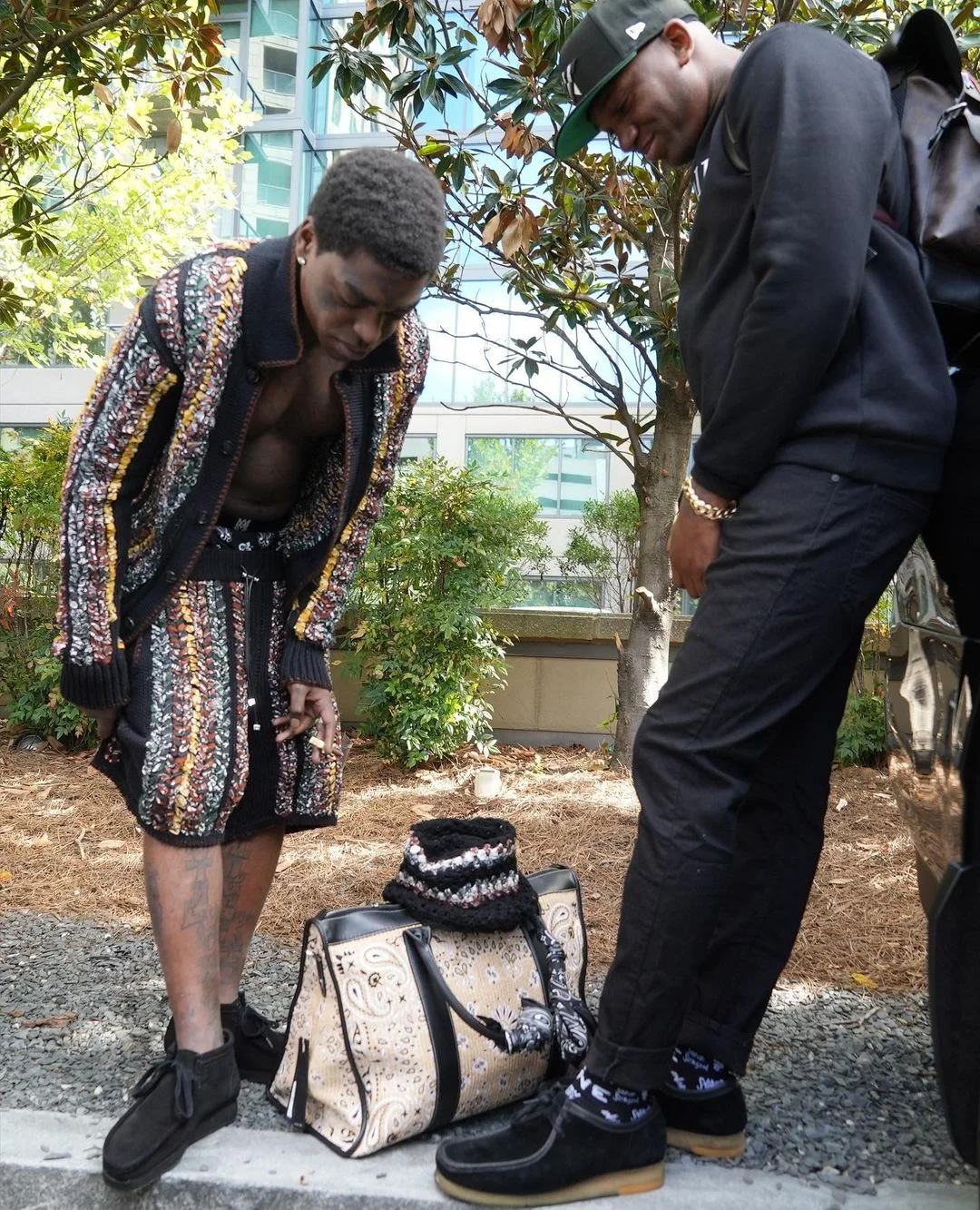 He continued, "We gotta help this dude. I took him to Trump house and he did the most. They were not happy with the experience bc he had no guidance and respect. Yo @wack100 let's figure out how we can help this guy instead of watching him self destruct."
Wack 100 Insists Kodak Black is okay
However, Wack 100 claims that Kodak is fine, and that's just his real personality. "Ain't nothing with @kodakblack either you understand him or you don't. Man was focused and being hisself. The greats always stand alone," he added.
Meek Mill also commented on the post, saying, "I damn near don't even wanna be labeled a rapper nomore."
Kodak is currently facing charges for trafficking oxycodone and carrying a controlled substance without a prescription. His legal problems have been many since he was released from jail in 2020 after being pardoned by former President Donald Trump.
In March of this year, a Florida judge ordered Kodak to attend drug rehab after he reportedly tested positive for fentanyl.
His lawyer, Bradford Cohen, had said that Kodak's documents were mixed up with someone else's.
In the meantime, Kodak Black addressed several issues on Drink Champs, including his claim that Atlanta rapper 21 Savage switched up on him after linking with Drake.
"21 used to be straight," Kodak claimed, adding that after he made his joint album Her Loss with the Canadian rapper, he began moving shaky. "Drake just got a certain little effect he do to muthaf**kers and s**t… After the album they did together all of a sudden that n***g on that p***y ass s**t. You vocalize it for real for real on the 'Gram on the internet like you ain't never vibe with me and s**t."
On Twitter, 21 Savage denied the remarks as he posted more than a dozen cap emojis – which means it's all lies.
Kodak Black respond to Ray J
Kodak Black has since responded to Ray J making it clear that he doesn't need any help. "I don't need no help pu*** ni***. I'm straight," Yak said after hopping on Instagram Live.