Blueface has revealed that his son was born with a birth defect and that his mother, Chrisean Rock, has been putting off the child's surgery leading to a massive fight on the internet on Sunday night.
Fans are tired of the ongoing drama between Blueface and Chrisean Rock, but now things have taken a serious turn as Blueface revealed that his son is suffering from a massive hernia. The rapper posted a photo showing the child's scrotum swollen, which caused a stir on X, formerly Twitter.
The photo has sparked outrage as many of Rock's fans call for him to be arrested for child pornography, but the rapper says he has to take extreme measures to expose Rock as she has been pretending that the child is healthy and has put off surgery five times over the last two weeks.
On Sunday, the rapper appeared on a No Jumper interview where he mentioned that the baby "got like a little hernia," which is why he went to Baltimore to see the child.
However, Rock did not like that Blueface spoke on the child's state as she bashed him in a video.
"Junior did not get surgery. He did need surgery but he did not get it yet. And yes he do gotta get surgery for hernia. Why you online talking about his hernia for clout," Rock said about Blueface.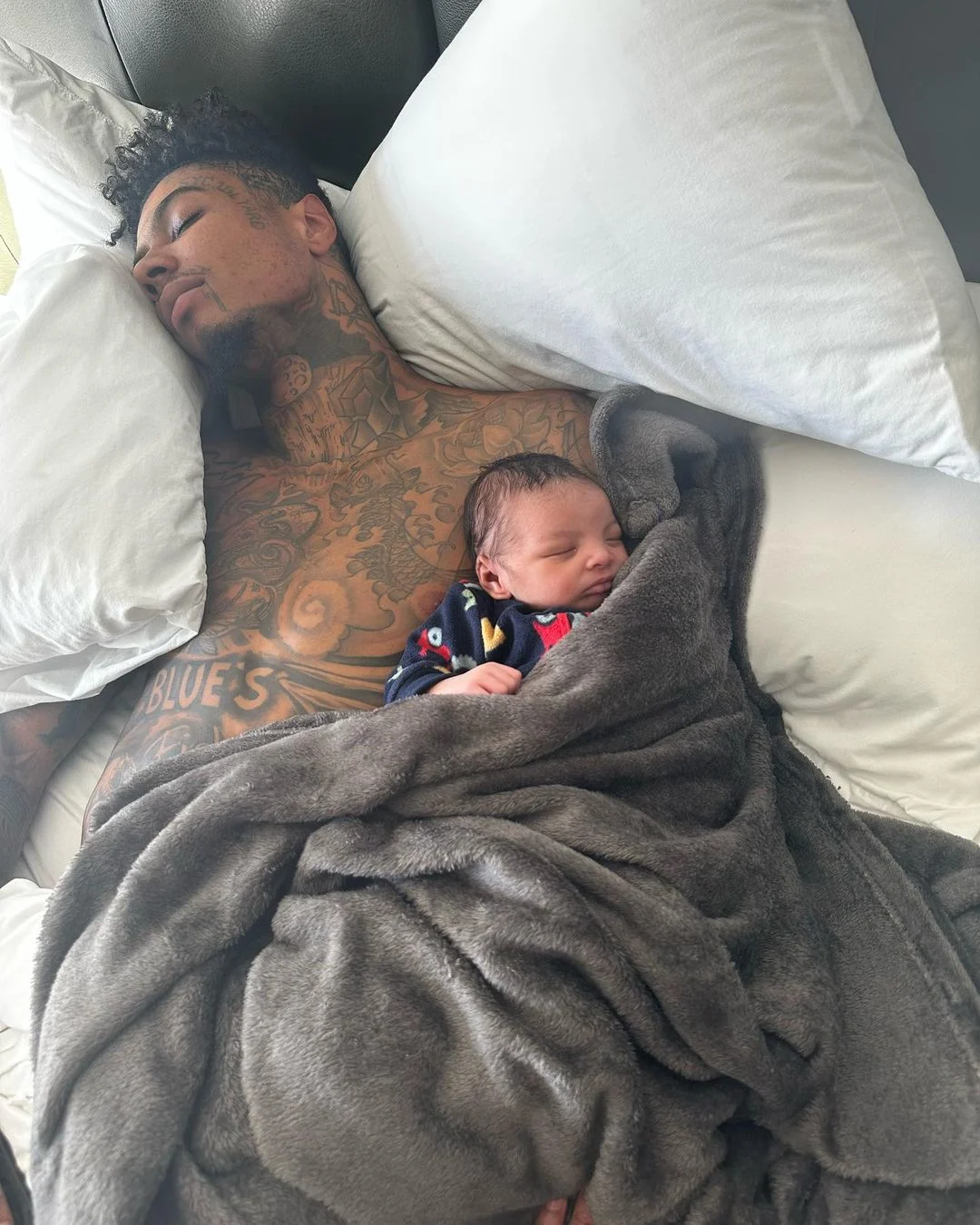 However, Blueface claimed that Rock lied to him and said that the baby needed surgery, but when he arrived in Baltimore, he found out that she missed the appointment two days before.
In a series of now-deleted tweets, Blueface wrote, "Baby still ain't had the surgery for his hernia she lying talm bout he healthy he don't have a penis cuz the hernia in his balls is so big and she steady on here talking about me and my c**k," the rapper wrote.
The rapper also seemed to blame her smoking and drinking during her pregnancy on the birth defect.
"Don't be surprised. Y'all watched her in the club outside her whole pregnancy for heaven sake she went into labor on the way to a concert[.] For all future young ladies an mother do not look up to rock or follow her footsteps pr your baby will come out with a defect."
Another tweet hinted that she was still drinking and smoking while nursing the child.
"My son not healthy cuz she drank smoked an got hit her entire whole pregnancy she couldn't even take 1 month off."
He also called her out for missing the child's surgery appointments.
"She missed 5 appointments for my son surgery for her own plans that's why she didn't make it to the show an she came back to Cali with no progress," he said.
"Don't be like rock take yo pregnancy serious," another tweet of a chart warning of birth defects from alcohol and smoking said.
"If I was there the day that baby was born on sY he wouldn't have left till he was fixed," the rapper said.
In the meantime, there have been heightened calls for Blueface to be slapped with child porn charges, but the rapper claims that his phone was hacked.
"My phone was stolen yesterday I just got a new one guys im back my Twitter was hacked," he wrote.
My phone was stolen yesterday I just got a new one guys im back my twitter was hacked

— blueface (@bluefacebleedem) September 25, 2023
Rock was also on the internet having a meltdown as she cried about Blueface" posting our son for clout."
However, she has not revealed whether she is taking the child to get immediate attention.