Clarks is once again paying homage to dancehall culture as the popular shoe brand released a dancehall-inspired line.
The new line was released in mid-August and features five (5) styles in different colors for men and two (2) styles in various colors for women. For the men, the favorite styles include the ultra-popular Desert Boot in nine (9) colors, the Wallabee in 23 colors, Desert Trek in six (6) colors, the Wallabee Boot in 16 colors, and the Weaver in four (4) colors.
For women, Wallabee is available in 13 colors, including black, fawn, pink, blue, and others, while the only other available style for women is the Wallabee boot in 16 colors.
Clarks longstanding popularity in Jamaican culture has been largely an invention of music culture as artistes and entertainers have glorified the shoes as top class and desired. The brand has enjoyed popularity in Jamaica for many decades and is even featured in songs like Vybz Kartel's "Clarks," where he expresses sentiments of being cool and fashionable with the British-invented brand.
On its website, the company says the love Jamaicans show the brand is behind the latest drop.
"In tribute to the nation that embraced our icons so warmly, we've designed the Dancehall Collection – a high energy line-up in rich buttery leathers and premium suedes that references the colorful vintage clothing worn to the island's dancehalls," an introduction statement read.
The prices of the shoes range from U$160- $180.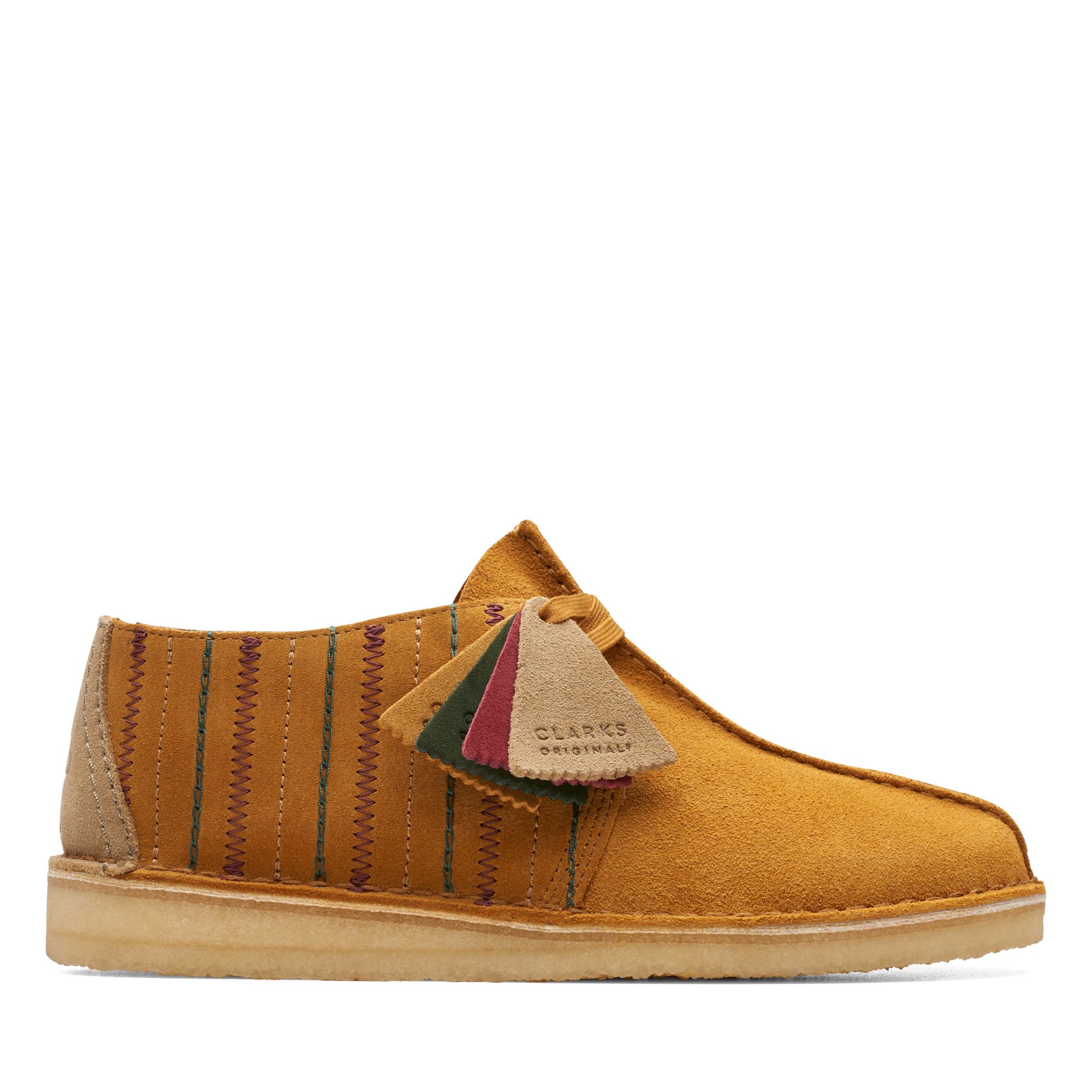 The latest line comes just about a year after Jamaican Chelsea footballer Raheem Sterling designed a heritage-inspired line paying homage to Jamaica and his place of birth, Port Royal.
The shoes featured an embossed motif '1692', which refers to the 1692 era that saw Port Royal, a thriving city renowned for its riches but also the "wickedest place on earth' due to its popularity as a pirate haunt, being partially destroyed by an earthquake.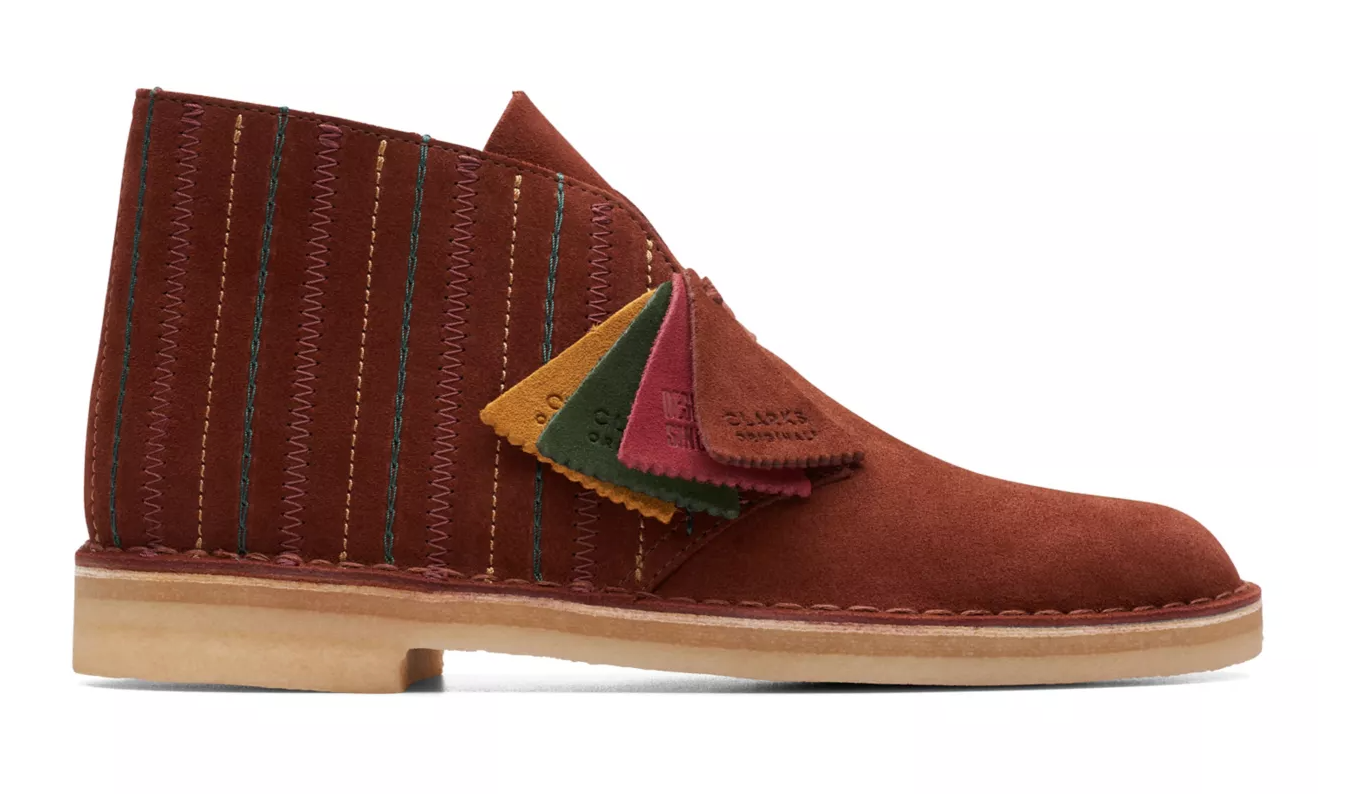 The island's inclusive national motto, 'Out of Many – One People', is also inscribed inside the shoe.
Dancehall culture has had a close relationship with Clarks for decades starting from the 1980s or perhaps earlier when the show brand, particularly the Desert and Wallabee styles, became synonymous with with the culture resulting in fans of the music also started wearing the British shoe brand. Hence, it's no surprise that the Desert and Wallabee high and low tops were the chosen designs for the "Dancehall Collection."