Chris Brown says he had a great time in Tivoli Gardens earlier this week shooting a music video with Sean Kingston and Byron Messia.
The R&B legend left Jamaica yesterday in high spirits from the love he received from fans on the island. Urban Islandz reported that Chris Brown visited the river and hit up a local club before his big performance on Sunday night, where he and his dancers put on a show spanning over two hours at the National Stadium in Kingston.
Breezy had the sold-out crowd singing his songs line for line. However, before boarding his private jet in Kingston on Wednesday, Chris Brown hit up a local studio to record music for his upcoming album, 11:11, due on November 11. We're told that the music video he filmed in Tivoli Gardens, one of Kingston's most infamous inner-city communities.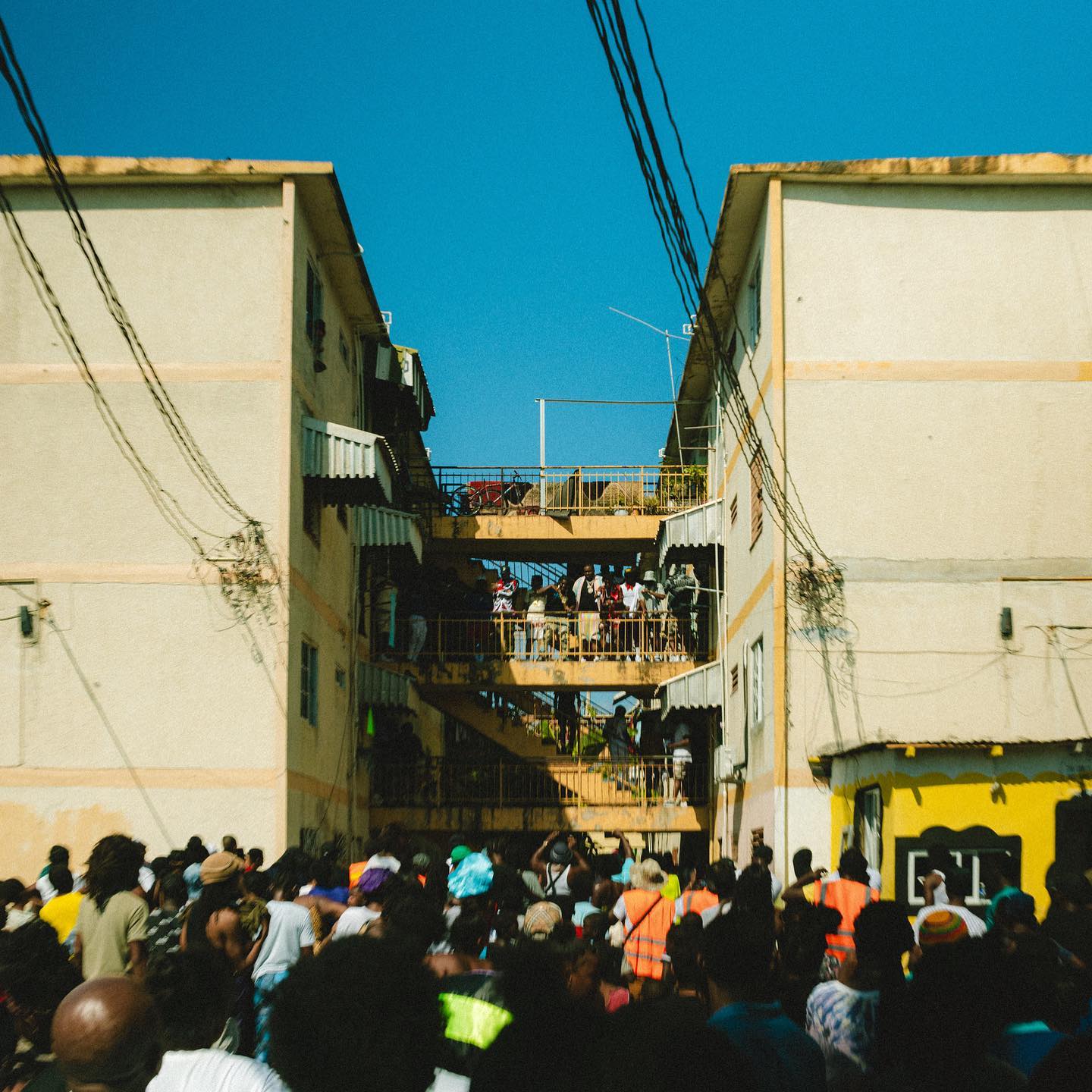 Despite Tivoli Gardens' notoriety, Chris Brown and his crew received a warm welcome, with dozens of kids and adults coming out to get a glimpse of one of the greatest R&B singers and performers of all time. The Los Angeles-based singer shared a few photos from the video shoot showing him greeting excited kids and another photo with Sean Kingston and Byron Messia standing on the stairwell of two buildings where scenes for the music video were filmed.
"[praying hands emoji] TIVOLI GARDENS [heart emoji]," Breezy captioned the photo. Sean Kingston, who himself was born in Jamaica before immigrating to the United States, commented on the photo. "ICONIC MOMENTS MI FAMILY! Those beautiful kids will never forget that day and that's what matters big up Tivoli," SK wrote.
Sources told Urban Islandz that Chris Brown stated that he felt very safe and love being around his Jamaican friends and fans. "He said he felt more safe being around us Jamaicans than being around some people back home, he was very comfortable and appreciative of the love he was getting," sources said.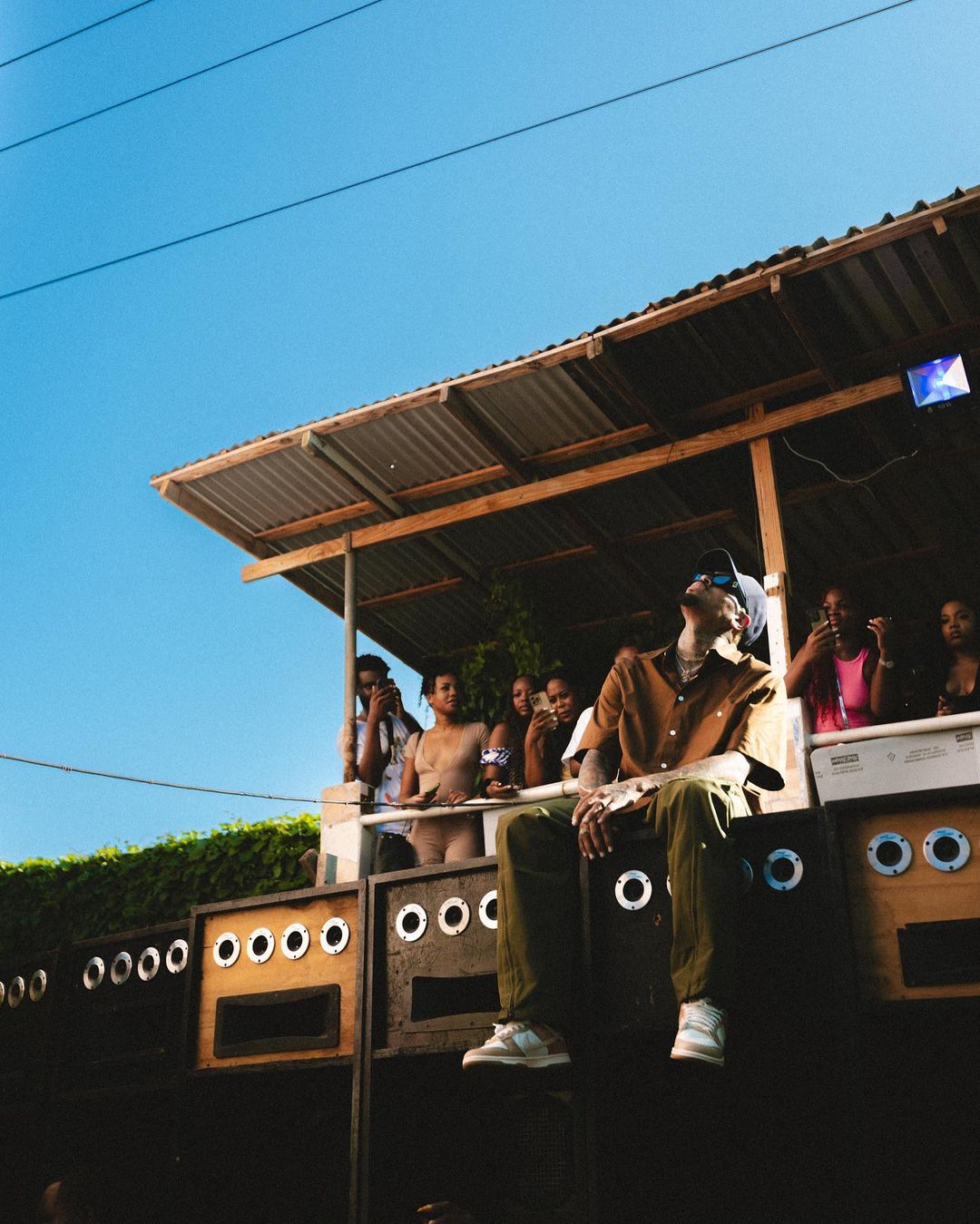 Jamaican fans of the "No Guidance" singer also showed him a lot of love in the comments. "This is soooo dope! Many don't go to the ghetto," one fan wrote, highlighting that most overseas celebrities don't visit these parts of the island when visiting Jamaica and usually go to the beach and countryside or stay in 5-star hotels. "Wouldn't dare! These people could never afford to see you perform let alone be in your presence but you went to them!! Of all areas in Jamaica you could've went to shoot that video but yall chose Tivoli!! Big props yo..they will never forget and love you forever."
One person who grew up in Tivoli Gardens said, "Love you Breezy you are the real boss those kids in Tivoli Gardens will be talking about this experience for years to come,they could not afford to come see you but you went to them. #THEGOAT."