PUMA's latest advertisement is a beautiful tribute to Nipsey Hussle.
It has been less than a year since the rapper passed away in a fatal shooting outside his Los Angeles clothing store. The violent incident, which left two others wounded, was believed to be motivated by a personal matter. Nipsey Hussle's death left behind a music career that blossomed following his demise and a family that included two children and his partner, Lauren London. The 90210 actress has now collaborated with PUMA to create a campaign that not only honors the late rapper's legacy but pays tribute to the brand he built.
In September, the sporting brand released The Marathon Clothing collection. Nipsey Hussle co-founded the brand with his business partners, Steve Carless, Karen Civil, and his brother Samiel Asghedom, in 2017.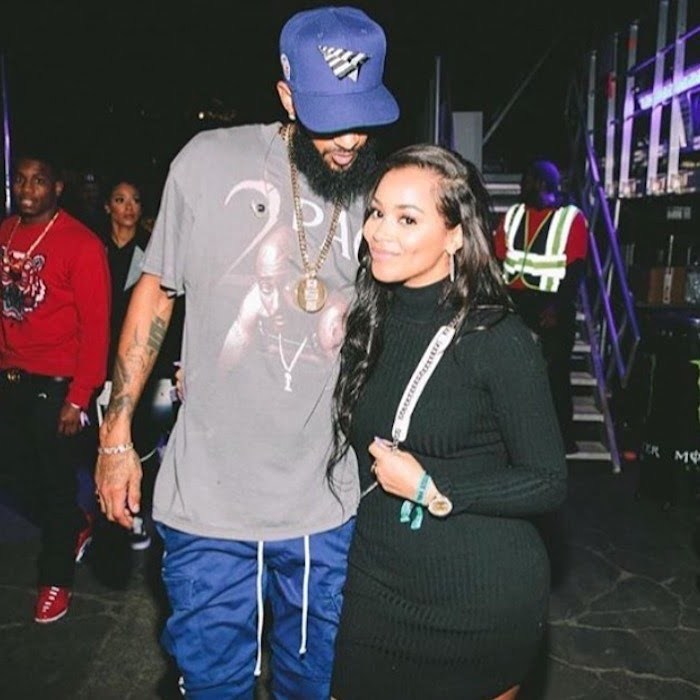 London created the PUMA video that was shot in the neighborhoods of Crenshaw and Slauson, where Nipsey was raised and where his Marathon Clothing store was situated. As the 35-year-old walks, she recites a touching poem that was written by the late rapper's sister, Samantha Smith.
"There is nothing to hide here," her voiceover says. "No way to pretend. We relate, we disagree, we disengage. We are running into each other. We are the song that writes itself. The melody replays in the key of elevated living. We forget the words, we never forget the feeling. Glory and divinity conduct our symphony."
London recently told GQ how she still needs to be strong, particularly for the couple's son, Kross.
"I still have to be strong for my children. I have a three-year-old that's still asking, 'Where is Daddy?' He doesn't understand the concept of death," she told the magazine.