Tekashi 6ix9ine managed to clock over one billion streams on Spotify despite committing the ultimate street sin of snitching while being incarcerated for all of this year.
Daniel Hernandez, Tekashi 6ix9ine government name, has had what many would consider a doomed 2019, yet he still managed to rack up quite a hefty stream on Spotify. Spotify recently released it's 2019 Wrapped for Artists, and while a few of the numbers that came out were indeed expected, Tekashi getting 1 Billion streams was quite a shocker. The rapper has been incarcerated since late 2018 and has not released any new music during his time behind bars. Before being tucked away in a jail cell, 6ix9ine enjoyed major success with tracks such as "Kika," which featured Tory Lanz, "FEFE" featuring Nicki Minaj and Murda Beatz, "Kooda," "Gummo," and quite a few others.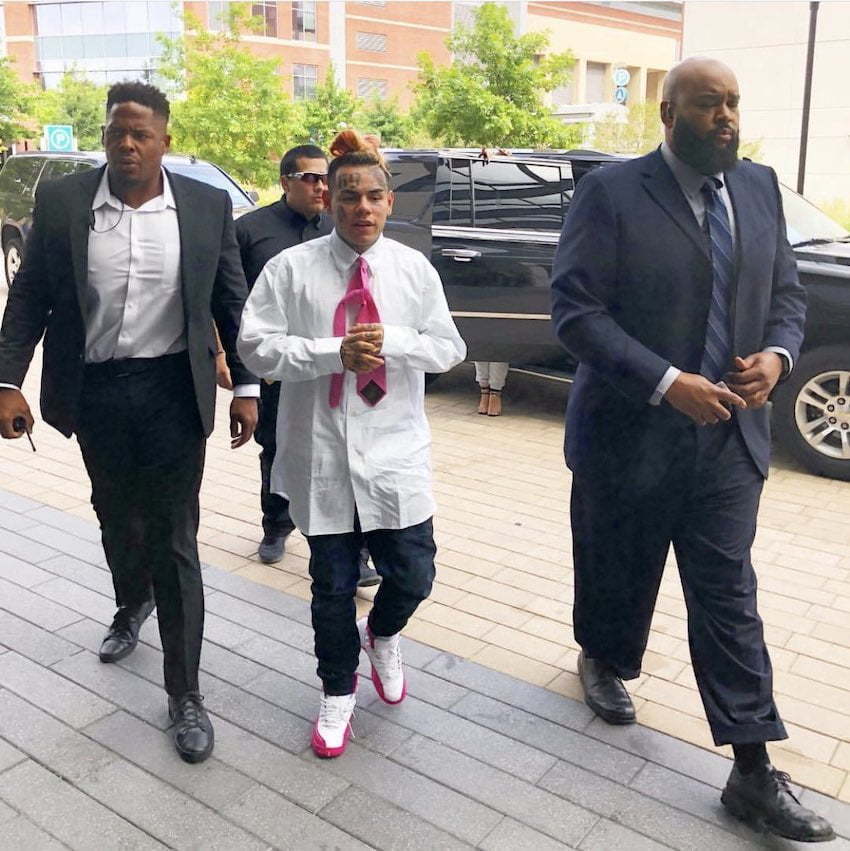 Sadly, the highlight of the artiste's year has been court dates and a well-publicized trial that saw him spilling the beans on his fellow NineTray Bloods Gang members. The young Queens rapper even provided information claiming that veteran rapper Jim Jones and fellow Queens superstar Cardi B, were a part of the Nine Trey Gangs. During the trial, Tekashi even confessed that he joined the gang to help boost his music career.
Many persons are indeed questing the stream count, trying to decipher the mechanics behind the artiste getting so many streams, despite taking so many Ls this year. The working theory is that the trial was so well-publicized that curious individuals who did not know about the artiste could not help but check out his music to see what it was all about. If that was the case, he could mark this as a win brought about as a result of his trial. While that is a plausible explanation, it could also be that he has legit fans who enjoy his music. The rapper did embark on a very successful European tour back in 2018, which proves that his fanbase expands globally.
Another shocker is that it was reported that Spotify removed Tekashi's album "DUMMY BOY" back in April of this year for approximately a week, and he was still able to reach the one billion mark.
With all that has faced the artiste this year, it is clear that the numbers do not lie. Tekashi is indeed one of the biggest artistes of 2019.