Iggy Azaela and Playboi Carti are reportedly having a baby. They are expecting a baby in 2020.
Congratulations are in order for the 29-year-old Australian rapper and the 23-year-old Atlanta rapper who is said to be six months expecting. According to Hollywood Unlocked, a source close to the rumored fiancee's confirmed that Iggy Azalea is pregnant. Azalea and Carti started dating in 2018, and their relationship quickly evolved. By December of last year, the two moved into their current residence in Atlanta together. Playboi Carti recently spoke with FADER in an interview that took place in the couple's home and explained that he knew right away with Iggy. "Once I started talking to her, I just cut off everybody," the rapper said. "It was over with."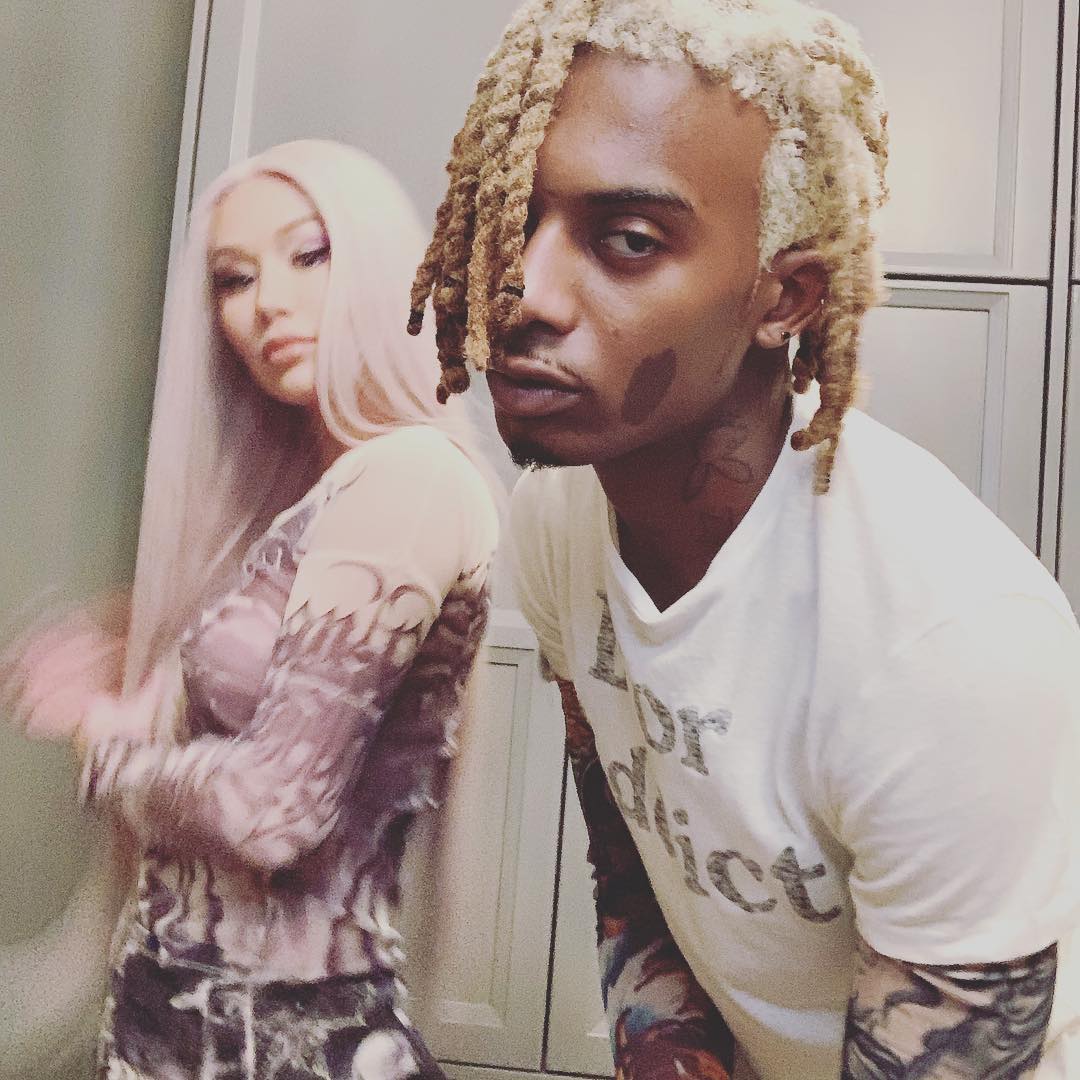 The hip hop couple sparked engagement rumors earlier this year in July when Iggy made an appearance in the form of an interview with Monét X Change. The rapper not only confirmed that she was not single, but she showed off a massive diamond ring on that finger. Playboi Carti and Iggy Azalea are a pretty private couple, so they never confirmed the engagement, but the world was already convinced. The couple hasn't talked about the pregnancy yet either, but Iggy is reportedly in her final trimester, so the baby should be expected around spring of next year.
Fans also noted that Iggy hasn't really had a live social media presence and has been posting studio shots for a few months now. Some zealous fans revisited Azalea's most recent interview on The X Change for hints, but it was a futile effort.
It hasn't yet been reported if the baby is a boy or a girl, so fans are keeping their eyes peeled for more details. We imagine that Iggy and Playboi can't wait for their little bundle of joy to get here.