Koffee team up with Canadian R&B singer, Daniel Caesar, on the remix for "Cyanide."
Canadian singer Daniel Caesar released his sophomore album Case Study 01 earlier this year, and one of the standout tracks titled "Cyanide," recently got an upgrade. The remix to the track was released a few weeks ago and featured Jamaica's young reggae sensation, Koffee. The track already had some island influence through the vocal cuts added by fellow Canadian rapper, with Jamaican influence, Kardinal Offishall. Daniel graced the track with his silky smooth vocals while Koffee came in with an excellent verse. One of the standout lines from her verse currently resonating with fans is, "Yuh loving good like education." Fans have praised her for continuing to promote positivity through her music.
Daniel is known for releasing some interesting visuals for his tracks. The video for "Cyanide Remix" takes place in Jamaica. Viewers are treated to shots of the Grammy-winning, r&b sensation as he leads a horse across the sands of a cinematically darkened beach, during the opening seconds of the video. The video then cuts to shots of Koffee riding a horse that is being led by Daniel. They are clearly the leaders of the pack, as we see them heading a crowd of who we later see are patrons heading to a horse race track. By the looks of it, the video was shot at Caymanas Park in Jamaica.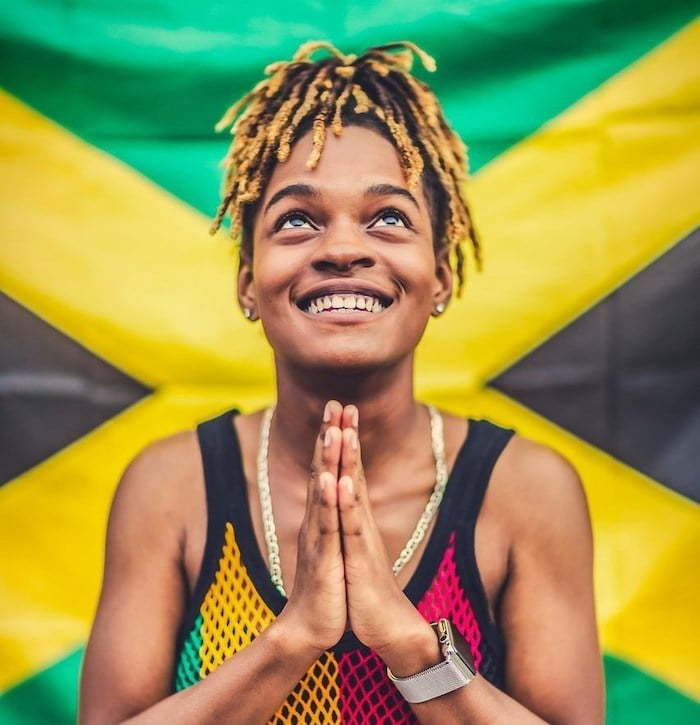 The video is shot much like a mini-movie, as we get the likes of comedians Jermaine and Trevaunn Richards providing commentary for the races. However, the most interesting aspect of the video lies in the end when the crowd is suddenly stunned by whatever is happening in the race. Sadly, viewers are not privy to what took place, but the look on the patron's faces let us know it is not something good.
This is the second international collaboration released by Koffee in November. In addition to "Cyanide Remix," we got the pleasure of enjoying "W" brought to you by Koffee and Gunna. Both songs boast impressive visuals and have been getting tremendous positive vibrations from her fans.
Daniel Caesar's Case Study 01 is truly an impressive body of work, providing other tracks such as, "Superposition," "Too Deep to Turn Back," and "Love Again," featuring r&b superstar Brandy. "Love Again" has been nominated for a Grammy Award for Best R&B Performance at the 2020 staging of the show.