Cardi B is a forgiving person and even may want to end her beef with Nicki Minaj if she gets an apology.
2019 is coming to a close, and rapper Cardi B wants to kick off 2020 with a clean heart. A lot of drama has happened this year for Cardi, and she seems intent on not bringing all the negativity and bad energy over into 2020. She has been involved in a lot of controversies and has had to defend herself on numerous occasions, even swearing off social media due to all the constant backlash and hate she receives. Her name also came up in the famous snitch trial for rapper Tekashi 6ix9ine as he agreed to her being a gang member, which she had to address on her Instagram page.
Most notably has been her on-going back and forth feud with Nicki Minaj and the Barbz, whom Cardi had to pull up on after being trolled online. Utilizing her Twitter account, the "Press" rapper came for her rap rival and Colombian artist Karol G claiming that Nicki only secured a feature on their new "Tusa" single because the Bronx passed on the opportunity.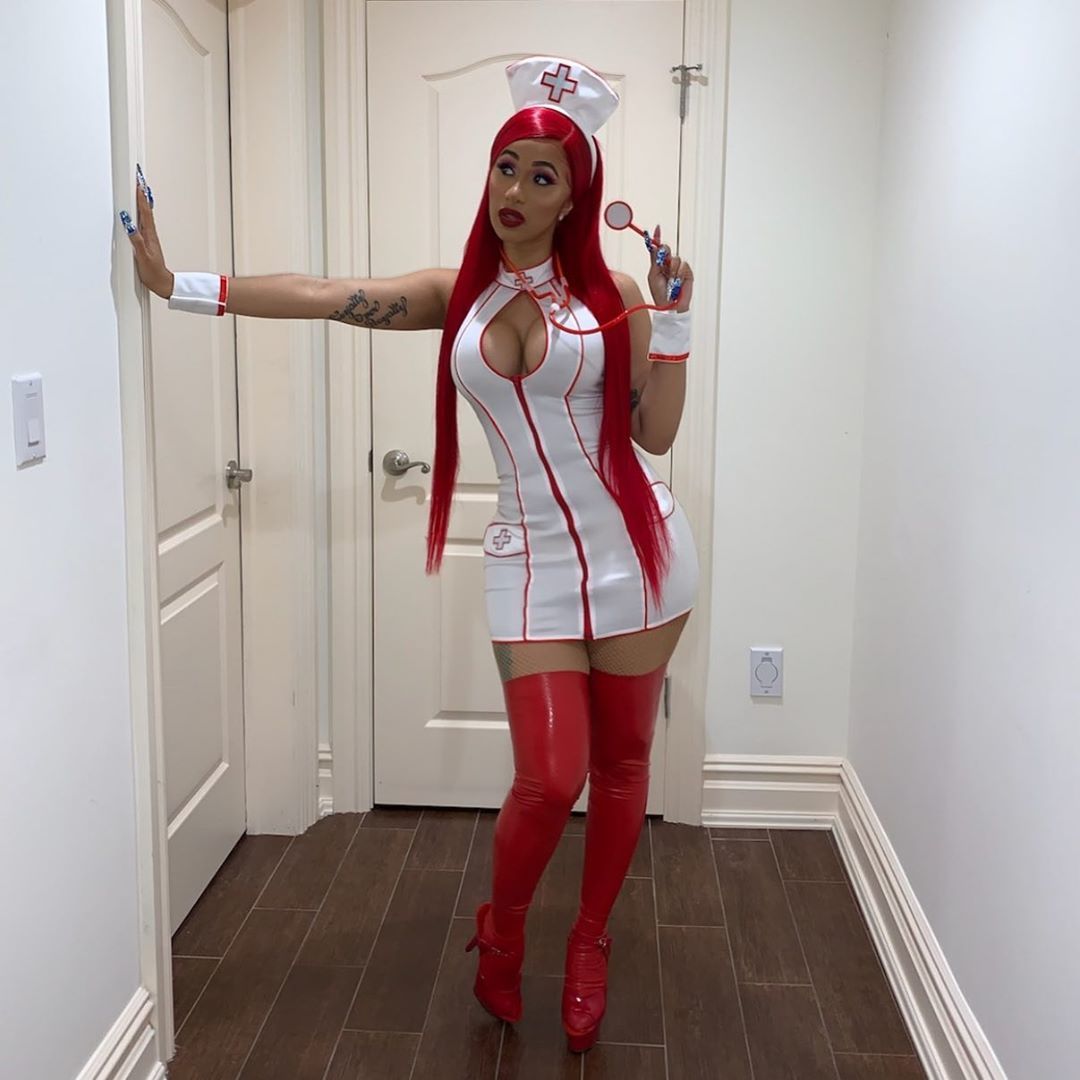 Nicki's Barbz were furious and began verbally assaulting Cardi on social media. Bardi, however, proved that she has no time for online fights and shared her location with fans telling them to "pull the f**k up." When the Barb showed up to the spot, things took a hilarious turn as their anger transformed into love, and they can be heard telling Kulture's mother, "love you."
Earlier today, the "Wish Wish" rapper took to Instagram to show her forgiving side, and fans are hoping that includes Nicki Minaj as well. Cardi posted an image depicting a popular quote that has been circulating on social media. "I don't want to end this year on bad terms with anyone. Apologize to me," the image states. Cardi then captioned the post, "I'm ready to forgive ya." Now while she does not address anyone, in particular, this post could very well be directed at Nicki. All Nicki would have to do is apologize.
The Bardi Gang seemed pretty hopeful in the comment section of the post, stating that they would be happy to see the two squash their beef and possibly collab on music. Other fans were quick to state that they don't ever see Cardi and Nicki on good terms. However, a new year is filled with new possibilities, even the impossible. So maybe we can keep our fingers crossed on this one.