50 Cent drop some more hints about who shot Ghost while roasting Trey Songz.
This final season of hit tv show Power has been nothing short of entertaining, as various plot twists are tossed into this gritty, crime drama surrounding the underground dealings of New York. It is season 06, episode 10, and the number one question on everyone's mind is, who shot the main character Ghost, played by Omari Hardwick at his New York nightclub?
It is definitely one of the greatest cliffhangers in modern tv, and it has people all over the world, asking the same question. Quite a few fans are speculating that it could be his ex-wife Tasha. The show's executive producer, 50 Cent took it on himself to chime in on the topic of who shot Ghost. By now, we know how `Fif does his thing, it just isn't a 50 comment if it doesn't troll someone.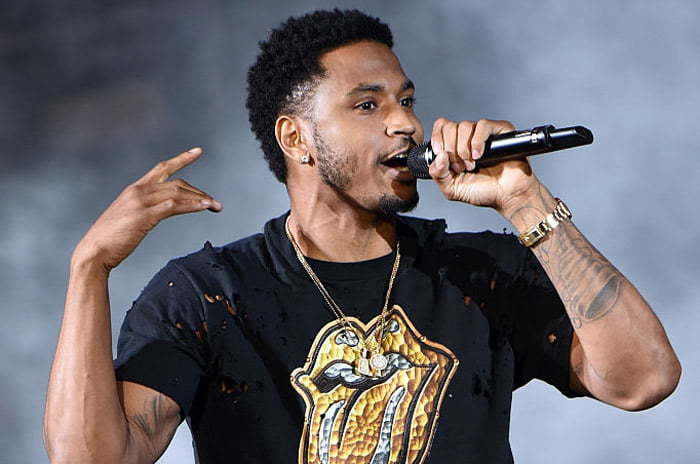 Trey Songz, who felt the wrath of the Power fanatics earlier in the year for "adding his twist to the Tv Show's intro," was 50 Cent's latest victim. The Power fans pleaded to 50 and the other producers of the show to put the intro back to the original. The fans got their wishes, and the intro of the show was changed back to the one done by r&b singer Joe.
The G-Unit boss and business mogul took to his Instagram account to share a mugshot of Trey Songz, which was taken during the r&b's alleged assault back in 2018. Trey pleased self-defense on the domestic violence charges stacked against him. The charges were later dropped for the accuser. "Ok I think @treysongz shot Ghost because of how you fools acted about the remix. I told y'all to chill, now yal done got ya man f**ked over. LOL," 50 Cent wrote in the caption.
Sadly, power fans will have to wait until the new year to find out who shot Ghost, as the second part of this final season doesn't start until January 5, 2020.