21 Savage is unable to tour outside of the United States because of his immigration problems.
It's hard to believe that the 21 Savage deportation scandal was this year as it feels as though so much time has passed since the internet blew up with jokes and memes about the Atlanta rapper's citizenship status. But 21's situation is no laughing matter, and he is still in the midst of a lengthy batter with U.S. Immigration and Customs Enforcement, better known as ICE. Since ICE arrested the "A lot" rapper back in February, 21 Savage had to fight for eight months to earn his work permit, which he was granted last month, but he is still facing some hefty limitations.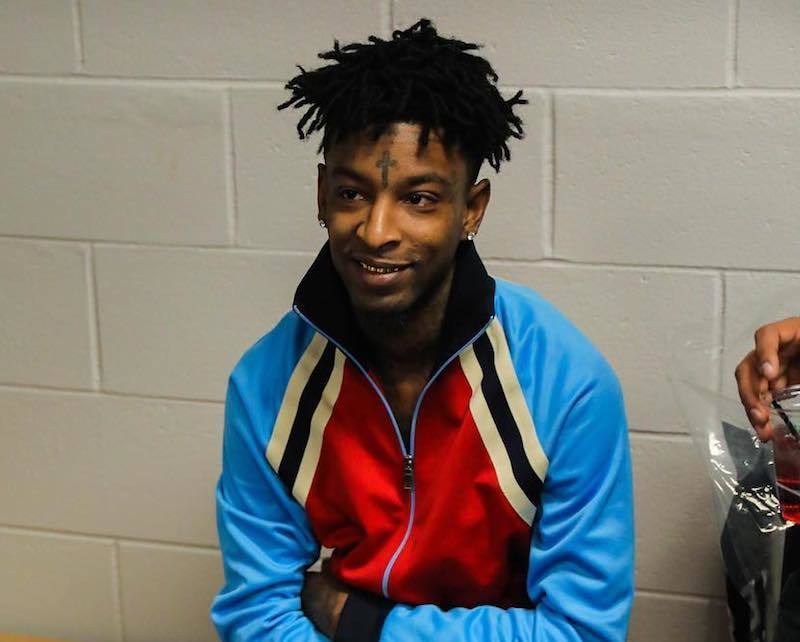 To the surprise of hip-hop fans everywhere, it was reported that 21 Savage was actually a UK citizen who entered the U.S. legally in 2005, but had been living off an expired visa for the last few years. 21 was arrested and later released from ICE detention after a little over a week, and TMZ reports that he still doesn't even have a court date to get his citizenship squared away. His work visa that was approved in October covers the U.S. only, and ICE is still forbidding the rapper to travel and tour outside of the country, TMZ said.
The issue reportedly stems from overcrowding in Atlanta immigration courts, and the system is scheduling court dates as far out as 2022. It could be years before 21 Savage is allowed to travel and tour internationally, which could seriously affect his income as an artist. He is, however, taking full advantage of the money he can make here in the U.S. and just hit the stage at ComplexCon in Long Beach, California, over the weekend.
There is surely more to come of this story, and for now, we wish 21 Savage the best of luck with this case!