Kodak Black DJ is speaking out on his recent prison fight.
DJ Showtime and the Pompano Beach rapper have been close for years, and now he is speaking out amidst new reports claiming that Kodak Black was involved in a huge prison brawl that left one guard hospitalized. Multiple media outlets, including Urban Islandz, reported on the news, but Showtime seems like he isn't buying it, although he didn't state whether or not the reports are true.
"Y'all know I always keep quiet about Kodak situation, but I'm say this and walk off!" DJ Showtime tweeted on Friday," which is a couple days after the reports came out. "It's just crazy how Kodak been in the FEDS cooling and staying out the way, but 2weeks until his court date he get into prison brawl!"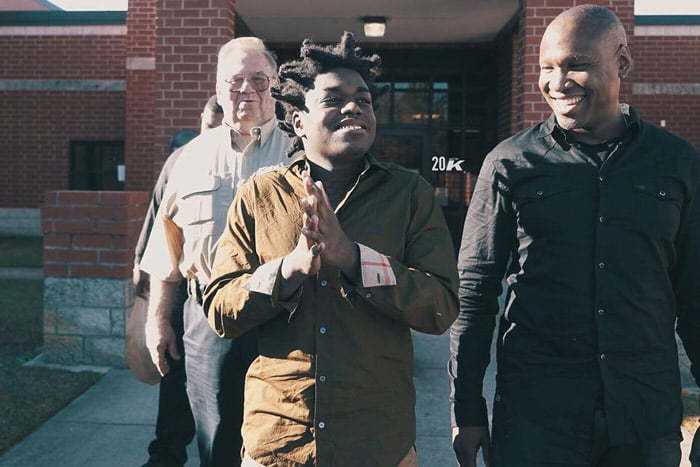 The disc jockey later clarified his tweet in a post on Instagram, saying that he doesn't think that Kodak Black is stupid enough to take that type of risk when he is so close to getting his freedom. The "Tunnel Vision" rapper has been having an endless amount of legal troubles over the past few years. Earlier this year, he was arrested at the Canada/US border with an arsenal of weapons in a car that he was traveling in.
As if that wasn't enough, he was again picked up by feds in May of this year for allegedly lying on documents to buy guns in Florida. In August, he pleaded guilty to the charge, but that is not the end of his legal problems. Kodak Black is facing a wide range of charges, including probation violation, drug charges, and a pending sexual assault case in South Carolina.
Because of his endless legal troubles, some fans are not buying what DJ Showtime is saying. "Kodak is known to get himself in trouble, though so why is this so hard to believe, dude can't stay out jail to save his life," one fan wrote.
Y'all know I always keep quiet about Kodak situation, but I'm say this and walk off! It's just crazy how Kodak been in the FEDS cooling and staying out the way, but 2weeks until his court date he get into prison brawl!

— DJ Showtime (@ShowtimeWinning) November 1, 2019