Fat Joe passed up on signing Eminem, and he really regrets it.
In the late 90s and early 2000s, Bronx hip hop icon Fat Joe was busy building his Terror Squad label and putting on big-name rappers like Big Pun and Remy Ma. With all the success he earned during that era, it's no surprise that plenty of up-and-coming rappers were trying to link with Fat Joe at the time and that even included Eminem. During an interview with JAMZlive radio station in Miami, Fat Joe said Eminem reached out to him a half-a-dozen times, and he never gave him a shot, which obviously turned out to be a huge mistake.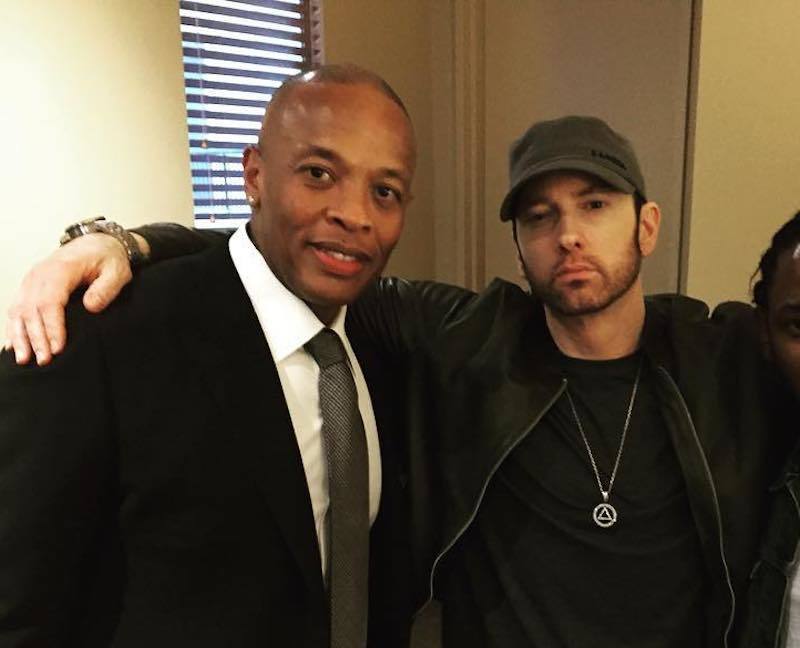 "In Miami, he gave me his demo like six different times. Everywhere I went was this little white boy and he kept giving me his demo," the "All the Way Up" rapper said in a recent clip posted by Jamz 99.1 FM. "He's like 'Yo, listen to my music. I'm telling you I'm nice …' and I never really, you know, I didn't do it. And now he's the biggest guy in the universe."
Of course, Eminem went on to sign with Dr. Dre and his Aftermath label in 1998 and became one of the most successful rappers in the history of Hip Hop.
After news broke that Fat Joe fumbled the bag when he passed on Em, he reiterated on Twitter how much he regrets not paying him attention. "Biggest mistake of my life," he said.
Biggest mistake of my life https://t.co/MMBsy3g6ox

— FAT JOE (@fatjoe) October 22, 2019
Fat Joe also mentioned in the interview that a similar situation happened with Rick Ross and even Pit Bull. Joey Crack said he helped Pitt Bulls' demo get from Miami to New York, where he eventually signed a deal.
Catch the full story below.