50 Cent is putting his pen game to the test as he is set to author a new book, Hustle Harder, Hustle Smarter.
50 Cent has announced he will be releasing a new book entitled Hustle Harder, Hustle Smarter, as a follow up to his 2009 collaborative non-fiction work, The 50th Law, which he created with author Robert Green. Fif became a fan of Robert Green after reading his 1998 bestseller The 48 Laws of Power, and sought him out to co-write a book that would discuss the acquisition of power in the entertainment industry, as well the parallels between business strategies and street hustling. Now, Fifty is giving his fans a look into his personal journey and tips for rising to the top of the game.
Fifty, whose real name is Curtis Jackson, announced the project in a promotional video and social media post, writing, "As an artist I have evolved so much over the years with my transition into different sectors of the entertainment industry."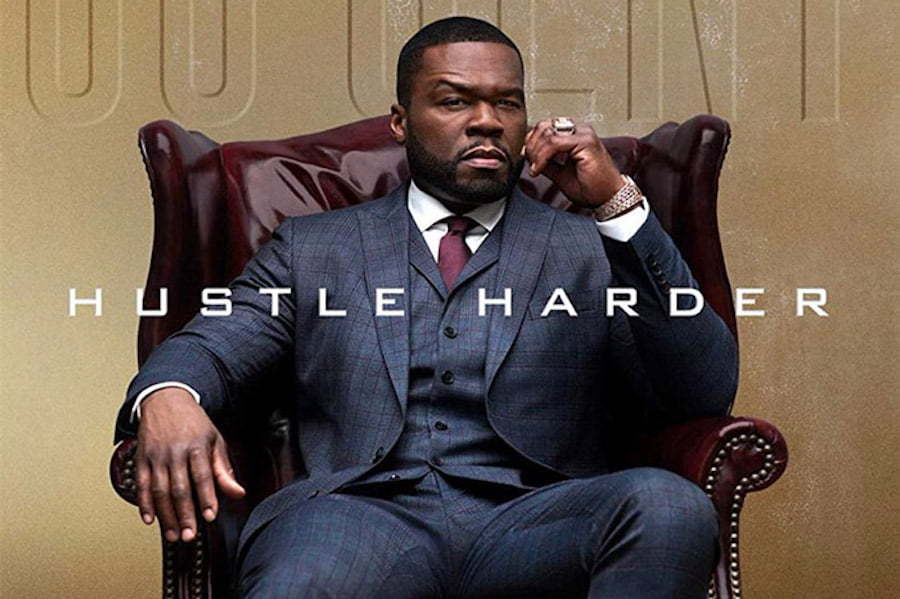 "I felt that it was time to share my experiences and knowledge through my latest book Hustle Harder, Hustle Smarter." The promo video features a behind-the-scenes look at the book cover photo-shoot while playing "Winners Circle" by 50 Cent featuring Guordan Banks.
50 Cent has made it clear that he is first and foremost a businessman since releasing his debut album in 2003. He went on to star in Get Rich or Die Tryin', a film loosely based on his own life, produce and star in the crime drama Power, which landed him the largest deal in premium cable history and continue to find ways to adapt and evolve along with the entertainment industry.
However, Fifty also keeps his name in the media by stirring up beefs with other rappers and celebrities and gaining a reputation for ruthlessly petty behavior. Many people will no doubt be purchasing the latest book to see if Fif gives up any unknown details about his many infamous celebrity feuds.