Two days after, Devin di Dakta, posted a controversial video in which a dancehall fan pointed out that 6IX artiste Daddy1 has sampled lines from the artiste's song titled "Every Girl" in his "Anthem" song, without consent, Devin has removed the post.
The former Magnum Kings and Queens of Dancehall winner reposted the video on Instagram on Friday, and removed it on Sunday, but not before it was copied and circulated elsewhere. "Someone tagged me in this video on FB… A waah gwaan yah suh? Somebody talk to unu Artist fimmi. Ano so di game play. RED FLAG," Devin had said in his comments aimed at Daddy1.
The song Every Girl was first performed by Devin then 19 years old, in May 2015 on Television Jamaica's Magnum Kings and Queens of Dancehall. The lines sampled by Daddy1 are as follows:
"A regular mi send mi gyal fi link / Mi send a gyal, fi tell mi, tell a gyal / Fi send a food go give mi nother gyal," he deejays.
The issue brings into sharp focus Jamaica's Copyright Law and the World Intellectual Property Organisation's (WIPO) rules on music sampling, which was not lost on some of the more music-aware fans.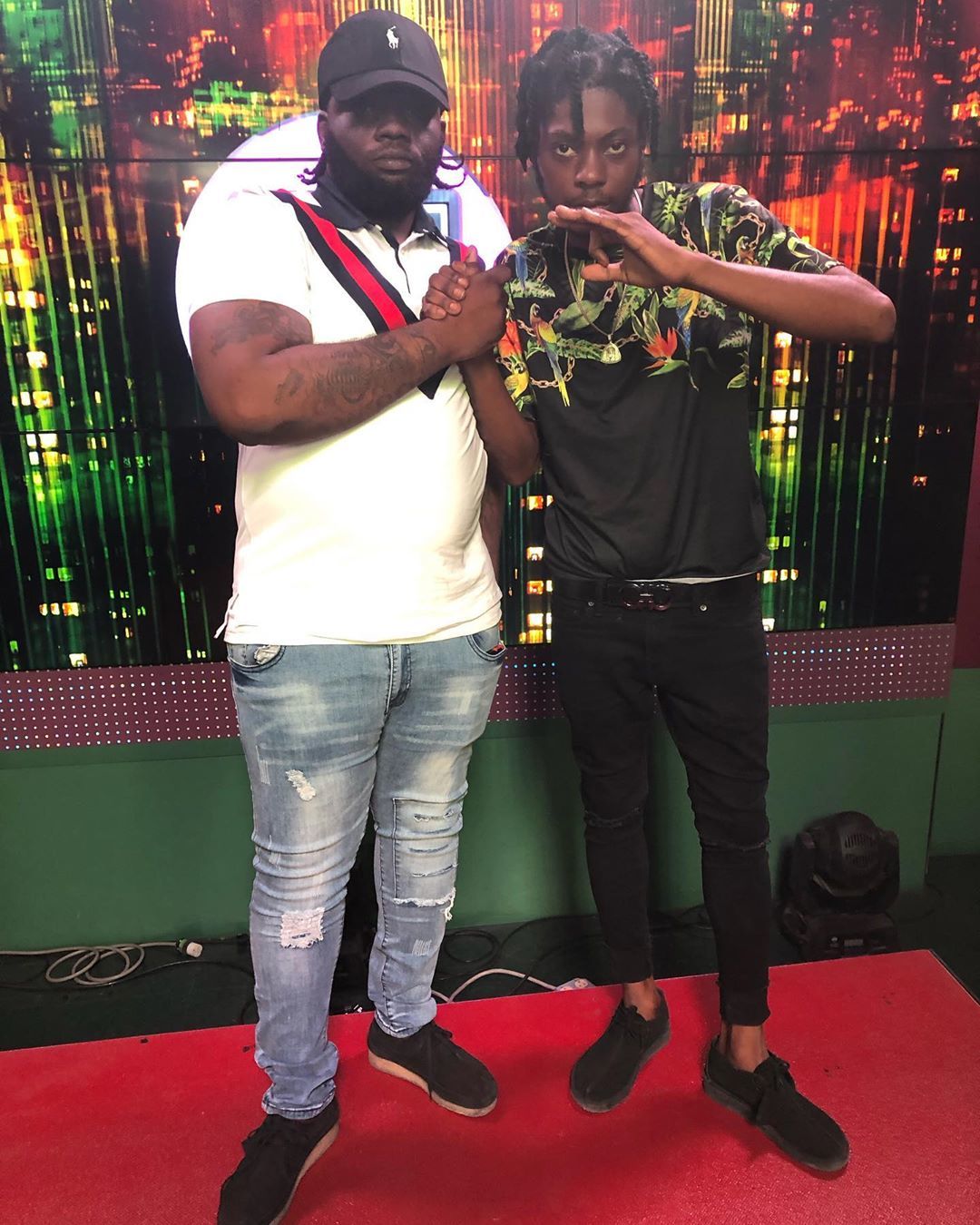 "Jah jah. BBC Jah jah… stolen… it's not even a line is a hole4 bar. JAH jah yuh know dat man is a true Magnum Kings and Queens fan to memba dem lyrics dah. Daddy one it doh look good…," one of Devin's fans noted.
Other fans said they too, had instantly recognized the use of Devin's lyrics from the Magnum show, as soon as they heard Daddy1's song.
Some of Devin's classmates from St. Mary High School even went back into history noting that they were at the athletics track with him when he wrote the song as a schoolboy.
"But dawg, the whole a we neva deh high jump training when yah write this pon the old slide up Blackberry (phone)," one former schoolmate said.
Some followers claimed that Devin should not have publicly pointed out the intellectual property right breaches, as Daddy1 was simply trying to advance his career. However, most fans opposed this notion asserting that intellectual property theft and plagiarism should not be condoned.
"You can know who use to copy outta other ppl book when dem use to go school and nuh have a problem with it. Bout 6 is real….Plagiarism is real!" one fan stated in defence of Jamaica's 2015 Magnum King.
"We need fi protect we content and idea. Not only in music but everything as it relates to business," he contended, adding that some of the fans were being hypocritical.
According to the World Intellectual Property Office, sampling before carrying out sampling, users must seek consent from the original copyright owners or their agents such as their record company or music publishing company.
Last year veteran dancehall artiste Flourgon filed a US$30 million copyright infringement lawsuit against US pop singer Miley Cyrus. In the lawsuit, he claimed she plagiarized the line "we run things, things no run we" from his 1998 track We run tings and embedded it in her 2013 single "We Can't Stop."