Tensions are running at an all-time high for everyone involved in the Tekashi 6ix9ine snitching drama.
Friends, family, and even fans are feeling the pressure. Recently 50 Cent stated that he understood why 69 snitched then 69's baby mama Sara Molina blasted him for his comments. Rapper Tekashi 6ix9ine is possibly the most talked-about rapper at the moment. A key witness in the trial against Nine Trey Gang members the public has been very invested in what the rapper has been saying. Back in November, the rapper was arrested with his former manager, Shotti, as well as other gang members on multiple charges including racketeering. The day following his arrest he secured a plea deal to testify against his fellow gang members to get his possible 47-year sentence reduced to a mere 3 years.
The trial began on Monday, September 16th and fans have been getting live updates via twitter on the rapper's testimony. So far he has divulged information regarding gang dynamics, illegal activities and has identified various gang members. The rapper has even implicated himself informing the court that he planned to have rappers Trippie Redd and Casanova killed.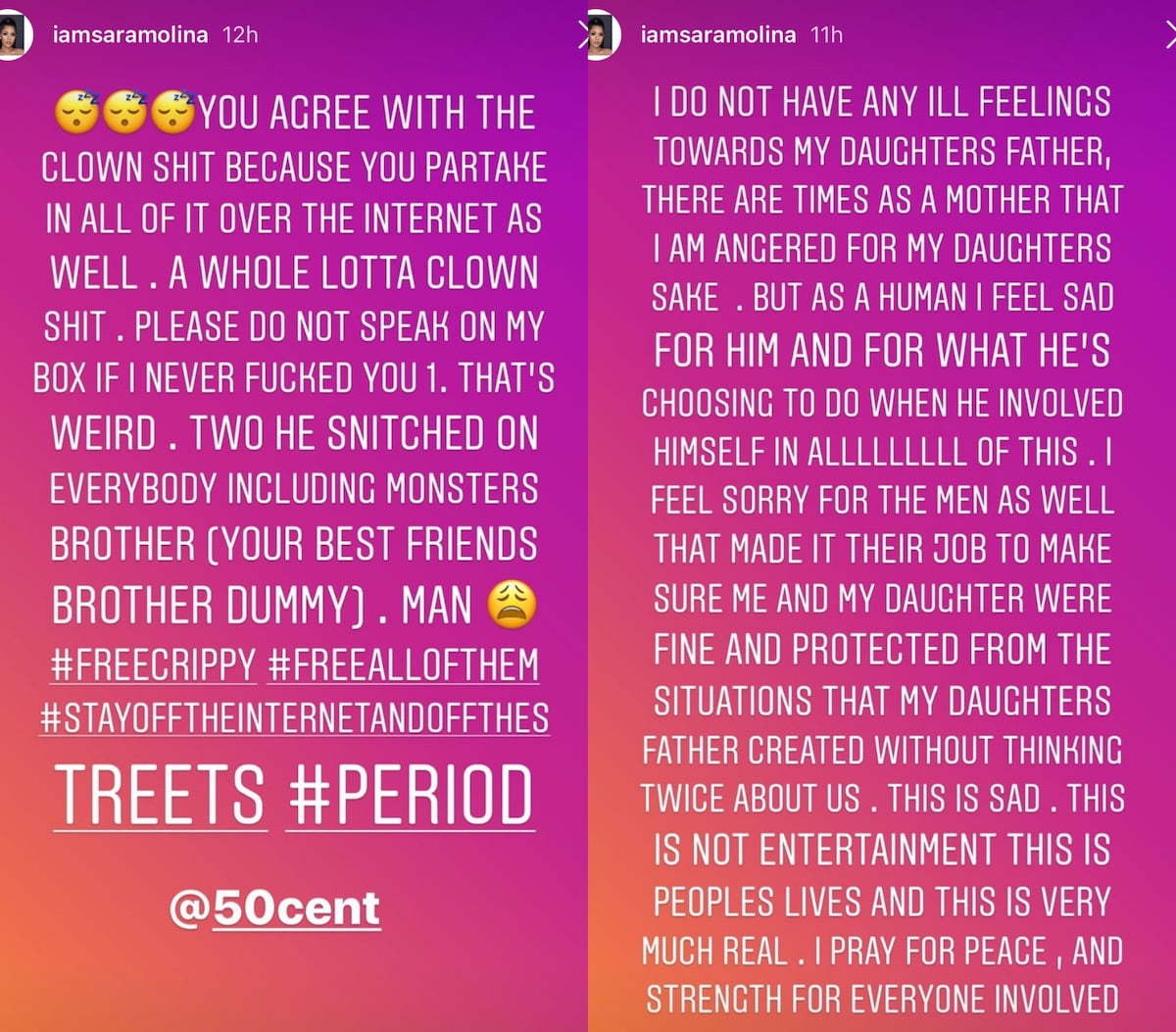 The most recent development in the case is the release of a video which showcases his robbery and kidnapping by his own gang members. In the video, Tekashi 6ix9ine can be heard telling them that he would give them everything he had in the hopes of sparing his life. Since the video, fans have transitioned from feelings of anger and disbelief to sympathy for the rapper. 50 Cent, who previously dubbed Tekashi a snitch and stated that he wanted nothing to do with the rapper has also now switched up.
In a recent interview, 50 expressed understanding for Tekashi's decision to snitch. He stated, "I don't even know how to explain it like you said under those circumstances. I know I can identify with how he was feeling when you find out that Shotti was sleeping with your baby mother and angry with you enough to kill you. Once you don't want them to get no money out of the situation anymore."
He went on to add, "He's not from that, you know, he's completely alienated. There's no way out of it. You could sit in jail for the rest of your life or for 20 years of your life in support and be loyal to guys that was sleeping with your baby's mother and getting ready to attack your mother."
Tekashi's baby mother who watched the interview was not okay with 50 Cent speaking on her and had this to say, "You agree with the clown s**t because you partake in all of it over the internet as well. A whole lotta clown s**t. Please do not speak on my box if I never f**ked you 1. That's weird. Two he snitched on everybody including monsters brother (your best friends brother dummy) . Man #freecrippy #freeallofthem #stayofftheinternetandoffthestreets #period @5Ocent."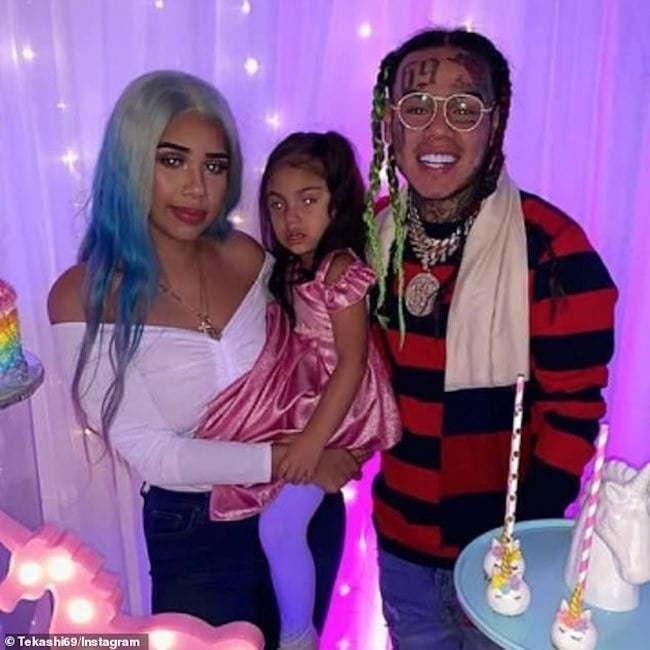 She then goes on to explain how she feels about Tekashi, "I do not have any ill feelings towards my daughter's father, there are times as a mother that I am angered for my daughter's sake. But as a human, I feel sad for him and for what he's choosing to do when he involved himself in allllllll of this. I feel sorry for the men as well that made it their job to make sure me and my daughter were fine and protected from the situations that my daughter's father created without thinking twice about us. This is sad. This is not entertainment this is peoples lives and this is very much real. I pray for peace , and strength for everyone involved."
Fan reactions to her post have been varied. One fan stated, "I'm trying to figure out what exactly 50 said wrong ?? he's right!" Another added, "How is she not afraid to speak up?! These gangs ain't no joke."
While another commented, "First he's like "don't call me" now he's defending him snitching. Make up your mind 50." Another stated, "SHES RIGHT. Y'all just don't want to hear it because she's the babymother."
Fans are now awaiting 50 Cent's response to her fury. This case has affected a lot of lives and Tekashi is also slated to take the witness stand today for Day 3 in the trial. Fans are curious to find out what other details the rapper will be divulging.