The father of Kehlani's daughter, Javaughn Young-White, recently took to Twitter to clear the air amidst all the rumors regarding him and Kehlani's partnership.
Singer, Kehlani, seems to be a hot topic of discussion these days. Fans can't stop talking about who she is or is not dating and all the rumors that have been circulating about her and the father of her child since she revealed she was pregnant. The "Nights Like This" singer recently made headline news after being spotted with rapper YG. She then took to Instagram to confirm that the pair were in fact dating.
Some fans did not support the union, citing the fact that both Kehlani and YG recently welcomed babies with other people. At that point, the rumor mill went into overdrive. Fans everywhere began to discuss the specifics under which Kehlani conceived her child, some stating that it was a mere agreement between friends. Others speaking on the father's sexuality considering him being gay, while others believed the pair were in a relationship but decided to part ways.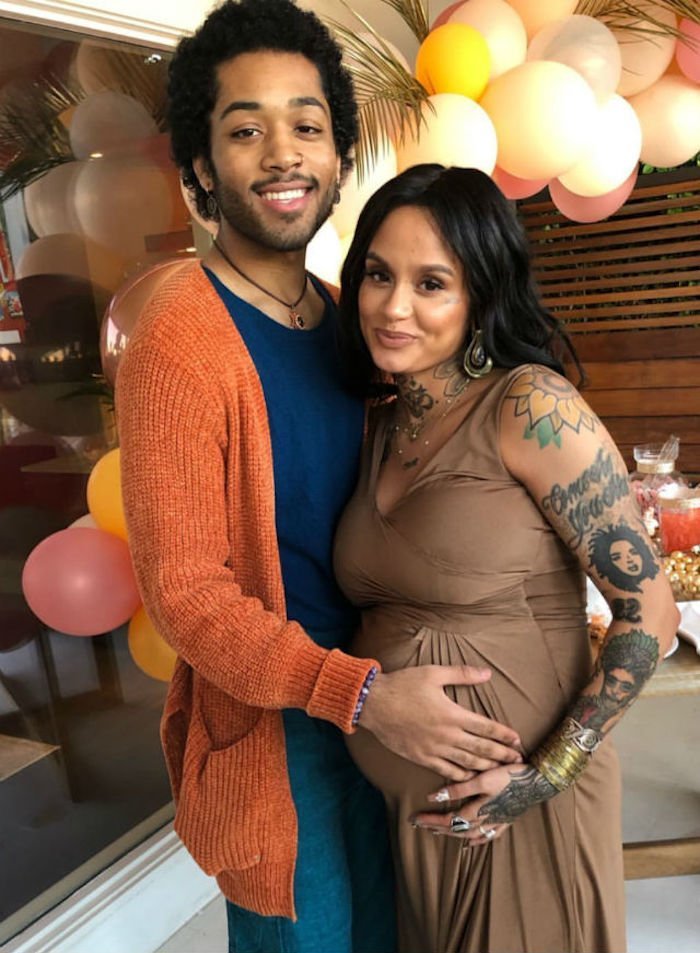 During this time, Javie Young-White has been mum about all the details. He has never come forward to deny or confirm any allegations. During Kehlani's pregnancy, Javie took to Twitter to share this sweet message, "You are already so loving.. and so giving. you've gifted me with the realization that I was never alone. Your gravitational pull pieced all of this together! the stories of how i ended up here are the warmest. you & your mother are my deepest breath. the perfect nucleus."
In March, the pair welcomed their first child, daughter Adeya Nomi. Shortly after he took to Twitter to express his joy, "Adeya is home. Kehlani gave birth at home standing up, unmedicated, into my arms as we spoke her 1st words to her. These two are my reason & resolve. We are enjoying each other & our health, resting & surrendering to love. My heart is full."
Since then, Javie has remained out of the public eye, which did not help to dissuade popular fan opinions about their partnership. The recent uproar of rumors seemed to have rubbed him the wrong way and has led to him speaking out to clear up the rumors. "I've never been a sperm donor nor do I identify as gay nor have I ever been *the gay best friend* lol. I am a father to my beautiful daughter and I like what I like. if you gon be aimless & nosey least have yo facts straight."
On Nicki Minaj's Queen Radio show last year, Kehlani explained that she and Javie, who she referred to as her partner, planned to have their daughter. She also discussed their sexuality, stating that both identity as bi-sexual, which gives them a deeper understanding of each other.
i've never been a sperm donor nor do i identify as gay nor have i ever been *the gay best friend* lol. i am a father to my beautiful daughter and I like what I like. if you gon be aimless & nosey least have yo facts straight

— ? (@JavaughnSYW) September 7, 2019