Drake and Rick Ross with Lil CC on the beat is pure fire.
Early Saturday morning, Drake dropped off two new songs, "Omertà" and "Money In The Grave" featuring Rick Ross. The later was produced by a relatively unknown producer name Lil CC, real name Cydney Christine. Asoteric and Ljay Currie also handled portions of the production. In the intro and the chorus, Drizzy shout-out Lil CC which had everyone on Twitter looking up who is the mystery producer responsible for the sick beat.
"Lil CC let it slap with the bass / I used to save hoes with a mask and a cape / Now I'm like, 'Nah, love, I'm good, go away,'" Drake raps. The Toronto rapper's fans went a dig up Cydney Christine on Twitter, and now everyone is drooling over how drop-dead gorgeous the young female producer is. Christine is also a model and a vegan.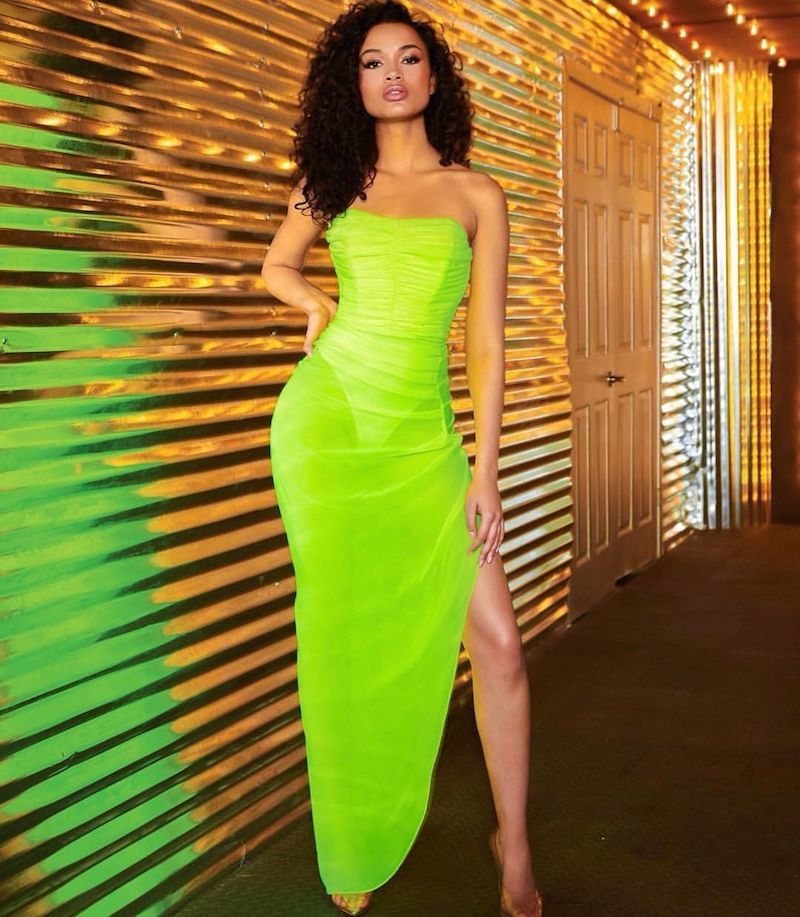 Rick Ross also deserves some credit for delivering a fiery verse over the bass-heavy beat. "Couple figures, killers call and collect (Collect) / She f*** a ni**a, then she on to the next (Next) / Really livin' large, she in awe with a mack / When you ni**as thinkin' small in the mall with a rat (Rat)," Rozay raps.
Drake is still in a celebratory mood after the Toronto Raptors defeated the Golden State Warriors in the NBA finals to win their first basketball championship in the franchise history. Drizzy had one of the most outrageous celebrations after the victory on Thursday night. To mark the win, he decided to drop not one, but two new singles and now even Golden State fans are happy that the Raptors win because we wouldn't have these fire music from the big man in the 6 to listen to this weekend.
Here are what folks on Twitter are now saying about Lil CC.
This is Lil CC Drake is giving a shout out to. She is the the producer of 'Money in the Grave' by Drake pic.twitter.com/vKG14fgKES

— kenz (@Bokenza1) June 15, 2019
Drake always naming a mf in his songs we don't know but we gon respect whoever tf Lil CC is ? #MoneyInTheGrave

— Donté J Harvey (@dontejharvey) June 15, 2019
"lil cc… on the beat" ? pic.twitter.com/iPrAyaSbAv

— ?? (@PATFROMTHESLUMS) June 15, 2019
I think Cydney Christine produced Money in the Grave because there's a snip where he says "Lil CC let it slap with the bass" so that might be that record finally dropping. Don't know about Omertà though, hopefully it's a Diplomatic Immunity-esque type song ????? pic.twitter.com/y1Jrpf2tOX

— Q (@champagneque_) June 14, 2019