Lil Wayne has parted ways with longtime manager Cortez Bryant.
The New Orleans rapper and fired his management team last year over unknown reasons. It appears that Lil Wayne has been under new management for almost a year and we didn't know about it. The rap icon managed to keep it under wraps until now when The Blast is reporting that he terminated Cortez Bryant and his Blueprint Group in 2018 before he released Tha Carter V, which was released in September last year.
The first sign that there were problems between Lil Wayne and his management team came when Weezy did an interview in October last year with Jimmy Fallon on "The Tonight Show."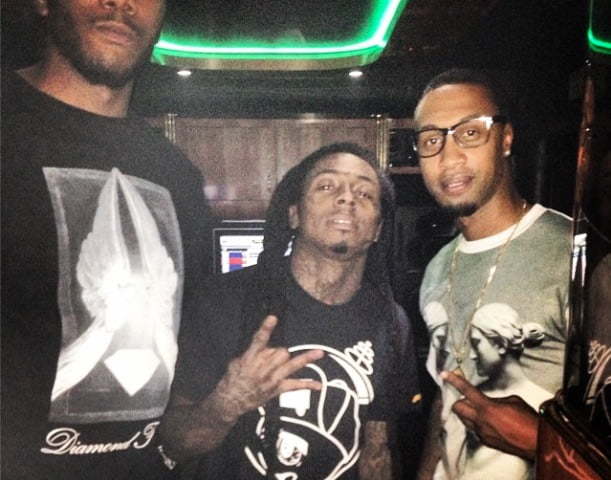 "I'm so into what I'm doing every day, meaning my craft, that when I have to go too far into something else, I put somebody else in charge of it when there's somebody else that was in charge of it that messes up, then everything blows up," Wayne said in the interview. "And that's how everything blew up. We just needed the debris to clear."
Lil Wayne fans were also unhappy with his management team because of the lengthy delay of his Carter V album. Weezy had to go to court with Cash Money Records to have the project release and also retain ownership of his Young Money label. It took him years to get the project out.
The news comes weeks after we learned that Nicki Minaj had also fired Cortez Bryant and Gee Robertson who managed her for years as part of Blueprint/Maverick Management. She is now hunting for a new management team.
Lil Wayne is currently being managed by Mack Maine and Devon Diaz, who is a former assistant to the rapper. Mack Maine is the president of Young Money and he along with Bryant are being sued by Weezy's former attorney who is claiming that the two conspired against him to have the rapper fire him.