Nicki Minaj dissed Meek Mill again on stage, and he responded.
Don't hold your breath for a Meek Mill and Nicki Minaj reunion it will just not happen as the old flame sinks deeper into their feud. In her Queen single "Barbie Dream" Nicki playfully took a jab at her ex-boyfriend when she raps, "Meek still be in my DMs, I be having to duck him." The Philly rapper has since denied that he ever slide into her DM, but during her recent concert Down Under she reopened the allegations and went a step further.
Nicki Minaj told the audience that she could spill some secrets on Meek Mill but she won't. She again repeated the lyrics of the single and said, "cause being a bitter b*tch is what I don't."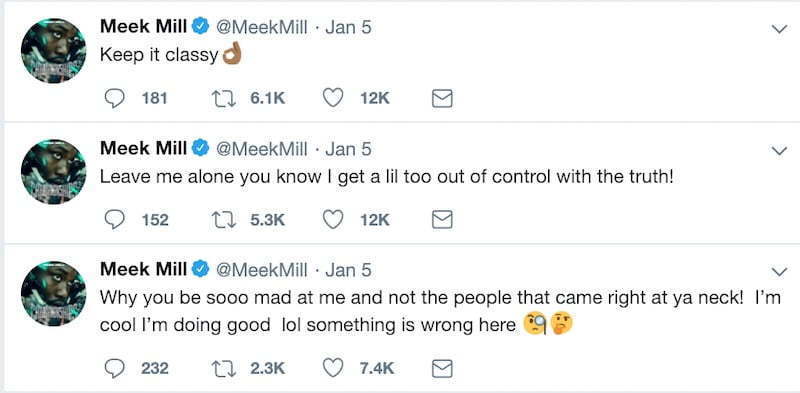 The problem is Meek thinks that she is bitter and is even wondering why she still mad at him when other people are coming for her neck. The Philly rapper capped things off by telling his ex-girlfriend to leave him alone because she knows that he can get carried away with telling the truth.
Meek fans are also defending him from an onslaught from Nicki's fans. "Meek doing good right now and she wanna ruin that. Toxic behavior," one fan tweeted.
Another fan added, "She basically stopped a whole concert to gossip about meek saying she would tell all his secrets she a clown still salty she got left on a island she gotta worry about that rapist lap dog she got js."