Ariana Grande and Mac Miller got a new song coming on her new album, Thank U, Next.
Ariana Grande is on the cover of Billboard's Women in Music issue, and in her spread, she opened up about Mac Miller and working with the late rapper whom she also dated. The pop superstar remembered working with Miller for the first time on their 2013 hit "The Way" after meeting in 2011 and became friends. The two will now drop another song on her upcoming body of work, a sign that she is still in mourning.
"When we made 'The Way,' I was like, 'Oh, wow, I'm onto something here,'" says Grande. "It felt like, 'I should do this forever.'"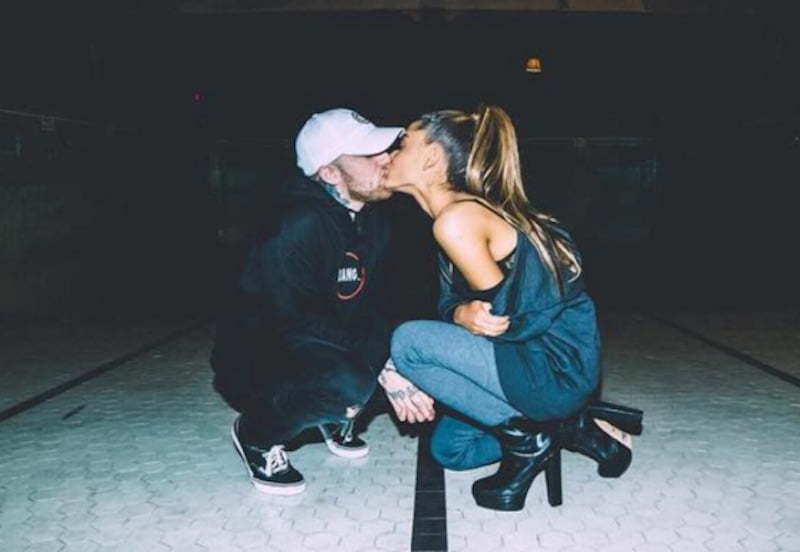 Billboard also noted that Ariana Grande previewed a new song about her ex-boyfriend during the interview, but didn't shed a lot of light on it. She admitted that the album is not uplifting which is a testament to her recent music video for the lead single and title track. "This [album's] not particularly uplifting," the pop singer continues. "A lot of it sounds really upbeat, but it's actually a super sad chapter."
The single "Thank U, Next" became Grande's first ever No. 1 on the Billboard Hot 100 chart. The music video is a bit of a tribute to her ex-boyfriends who includes Big Sean and Pete Davidson. "I got myself to a place where I would be able to do things like drop a surprise record and have it be the biggest single I've ever had," she said about the record.
Mac Miller passed away in September from a drug overdose. The Pittsburgh rapper has been battling drug addiction for years before his untimely passing.