Mr. Vegas is working on a diss track for Konshens whom he calls a "house slave."
Last week, Konshens chided Mr. Vegas for not doing more to save the security guard's life who got shot. You can recall, the viral video clip showing the security guard attacking the licensed firearm holder who fell to the ground. The scuffle ended up with the guard getting shot in his upper body and the last bit of news we received about his condition is that he is recovering. MV filmed the horrific incident that took place at a complex in Kingston.
Mr. Vegas received a lot of criticism for his role in the melee and Konshens was among a few dancehall artists who chided him for his actions. "To my friends in JA with licensed firearms," the Subkonshus deejay wrote. "If somebody jump on you and try to take your weapon please shoot them the first chance u get. I would prefer to get the news that you shot someone than the news saying someone took your gun and shot you."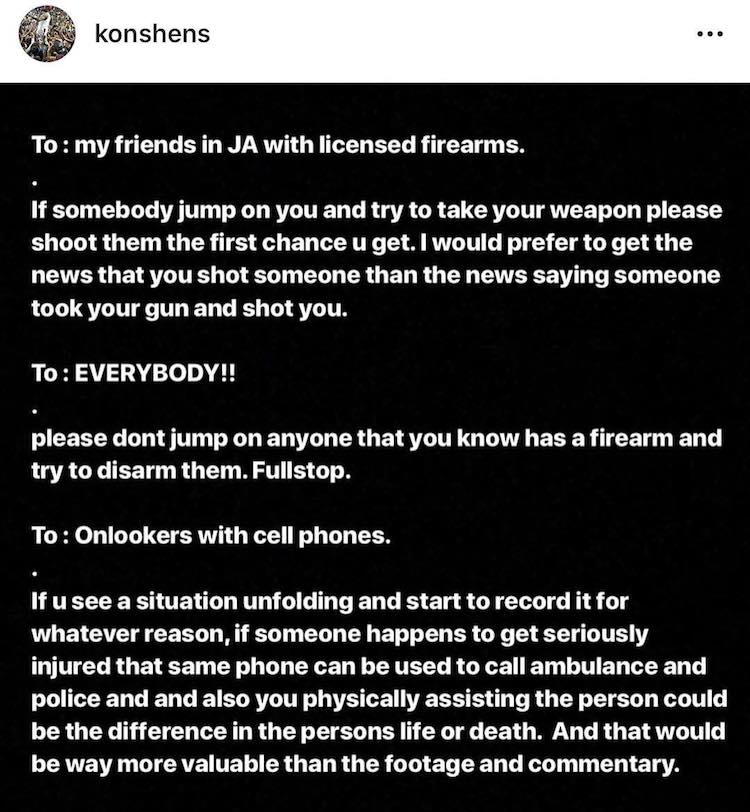 That statement angered Mr. Vegas who clap back calling Konshens a house slave. "So we have the house ni**as dem running around crying for blood, and we have the mulattos like Konshens," MV said. "He's not on the side of the poor. We know the offsprings of the slave master; we know that you have more of the slave master genes so the dominant part of your genes is not from the African side."
Now Urban Islandz is learning that Mr. Vegas is not done with dissing Konshens and is working on a diss track coming out soon. The "Turn Me On" deejay has already removed the post from his Instagram, but he already made his point, and he is getting a lot of support for his statement. MV is still doing damage control following his internet fallout.