Chief Keef has issued a chilling warning to Tekashi 6ix9ine and it's simple, get your security up.
Tekashi 6ix9ine has been trolling Chief Keef on social media for the past two weeks and earlier this week he even went to Chicago. As if that wasn't enough, the Bronx rapper then took Keef's baby mama Slim Danger shopping at a Gucci store in New York City. She also took some shots at her baby daddy calling him a deadbeat.
On Thursday, Chief Keef posted a pic of himself on IG with the caption, "Get the security not the strap." Tekashi69 later jumped in his comments and continue to troll him over the success of his new mixtape. "You released a mixtape last week how did it do? I didn't see it on Billboard," 6ix9ine asked.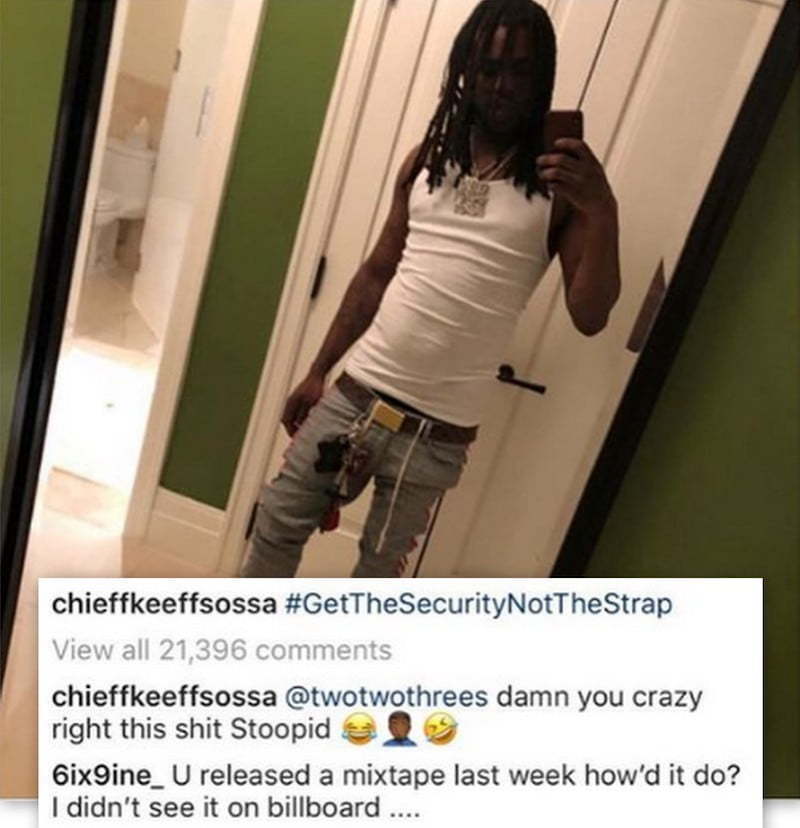 Sosa has not responded to that question, but the "Kooda" rapper's fans have been trolling him in his own comments section. There is no telling where this beef will go and what will happen in the end, but we do hope that these two young rappers make piece. The feud has already shown signs of physical violence with Chief Keef getting shot at in New York.