Wiz Khalifa launched a new clothing line called BASH inspired by his 3-year-old son with Amber Rose Sebastian Taylor Thomaz.
The Taylor Gang emcee has teamed up with Junk Food Clothing to launch the new line. "All the designs are based around Sebastian — all of his hobbies and the things that he's into," Wiz Khalifa told PEOPLE. "I just really wanted it to feel personal to him, so when he sees it, he gets excited. He's 3 years old, so he might not understand the concept of having his own clothing line. But the fact that all of his favorite things are all over his clothes, it makes him feel special; it makes him entertained by what he's wearing."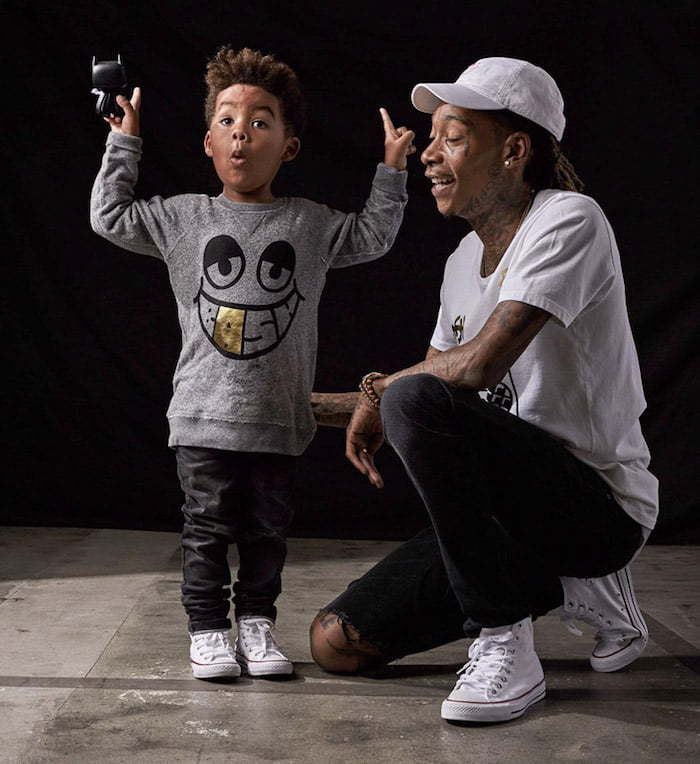 Wiz Khalifa also added that he and his son shop together a lot and often wore matching outfits. The clothing line will include sweatshirts, shirts and other accessories ranging in price from $35 to $80 for both kids and adult.
The BASH clothing line goes on sale on October 15.