Apple is looking to bolster its music streaming service by buying TIDAL Music.
Multiple reports surfaced on Thursday claiming that Apple is in talks with the owners of TIDAL music. The music streaming service is mostly owned by artists including Jay Z, Beyonce, Rihanna, Nicki Minaj, Madonna, Kanye West and more.
Jay Z's TIDAL Sued By Artists For $5 Million Over Royalty
The Wall Street Journey claimed that the talks are still in the early stages but it would make perfect sense for Apple to acquire TIDAL if it hopes to compete with Spotify.
While TIDAL has the lowest number of subscription of the three major music streaming apps, it still has an edge in terms of big name artists exclusivity. Rihanna, Beyonce, and Kanye West all released their last album excluisvely on TIDAL first and Apple Music and Spotify subscribers have to wait weeks, sometimes months before getting these music.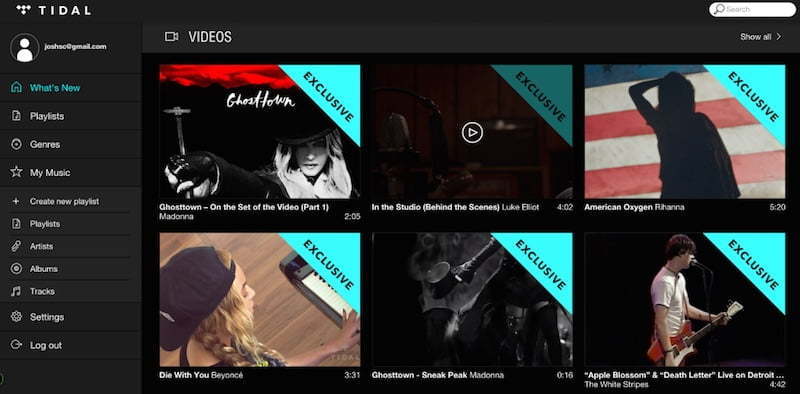 Music has become a big part of the mobile world and Apple sees this as a way to entice consumers into buying more of its flagship product the iPhone. Getting the type of exclusivity that TIDAL has with artists could give Apple the edge it needs to wrestle the streaming market away from Spotify.
If the Apple/TIDAL deal does go through it could be good for consumers to gain access to an even bigger music catalog on a Apple device. But it could be bad for some consumers because there would be less choices in the music streaming market which could result in less competition and high subscription fees.
Spotify now has 30 million paying subscribers while Apple has half that number. TIDAL numbers are still sketchy but its believed to be in the 3 million ballpark. TIDAL has also been struggling with leadership issues over the past year after changing at least three CEOs and a bunch of other top execs at the company.
Perhaps the deal could be good for both Apple and TIDAL.