Nicki Minaj is back in the studio to craft her next body of work.
Sources told Urban Islandz that the Trinidadian rapper is hard at work laying down tracks for her fourth album, due in the fall of 2016. Sources are also telling us that Meek Mill could play a big part on the album.
Ariana Grande ft. Nicki Minaj – Side to Side [New Music]
"She is working on the album and her fans have been asking for a followup to The PinkPrint," sources said. "This project is still in the early stage so the sound and direction is not yet known. Meek Mill is also very hands on in the production of this album so you can also expect a collaboration between them."
Our sources also told us that Nicki Minaj will reveal the album title sometime during the summer.
Earlier this month, Birdman revealed that the Young Money femcee is currently in the studio working on her next project.
"Nicki is in the studio. The train is still moving," he said.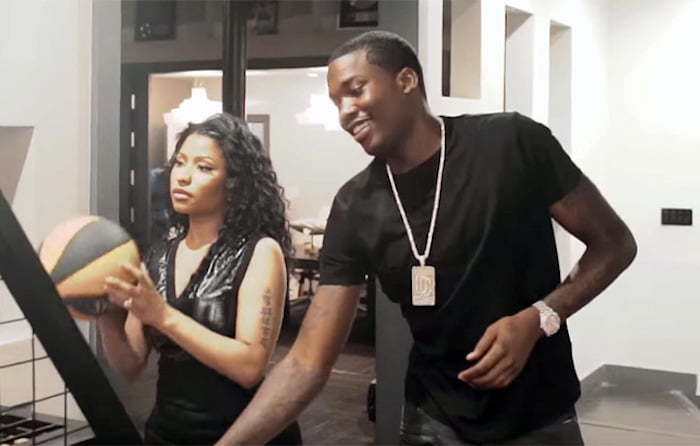 Nicki Minaj last album The PinkPrint was released in December 2014. That project sold 244,000 copies in the first week of release to debut at No. 2 on the Billboard 200 album chart. That album was also certified gold by the RIAA.
Since dropping that project, Minaj has been busy touring and filming movies including Barbershop 3.
The "Bed Of Lies" rapper made headlines last week when she revealed on Twitter that her ex-boyfriend of 12 years Safaree Samuels has filed a lawsuit against her claiming physical and emotional abuse, as well as, compensation for helping build her career.
"Tweeted on the 5th that the 6th was my baby's bday. Celebrated on the 6th for his bday (publicly). Served w/a lawsuit on the 9th. lol," she tweeted on May 11th.
"Two years later this poor excuse of a man is suing me & claiming to have been physically & emotionally abused. Lol. He's so miserable," she added.
Tweeted on the 5th that the 6th was my baby's bday. Celebrated on the 6th for his bday (publicly). Served w/a lawsuit on the 9th. lol

— QUEEN (@NICKIMINAJ) May 11, 2016
Two years later this poor excuse of a man is suing me & claiming to have been physically & emotionally abused. Lol. He's so miserable.

— QUEEN (@NICKIMINAJ) May 11, 2016