Amber Rose and Wiz Khalifa are both accusing each other of cheating and their divorce is getting pretty messy.
A day of story broke that Amber Rose has filed for divorce from her rapper husband Wiz Khalifa, they both have broken their silence.
SEE ALSO: Wiz Khalifa, Amber Rose Responds To Divorce News On Twitter
On Thursday, sources close Amber Rose told TMZ that the "We Dem Boyz" rapper has been cheating on her while he was on tour. She is basically accusing Wiz of being a serial cheater.
Amber Rose also took to Twitter on Thursday to hint at possible infidelity on Wiz Khalifa's part.
Amber Rose was also responding to reports that she has been cheating on Wiz Khalifa with Nick Cannon. An allegation both have denied.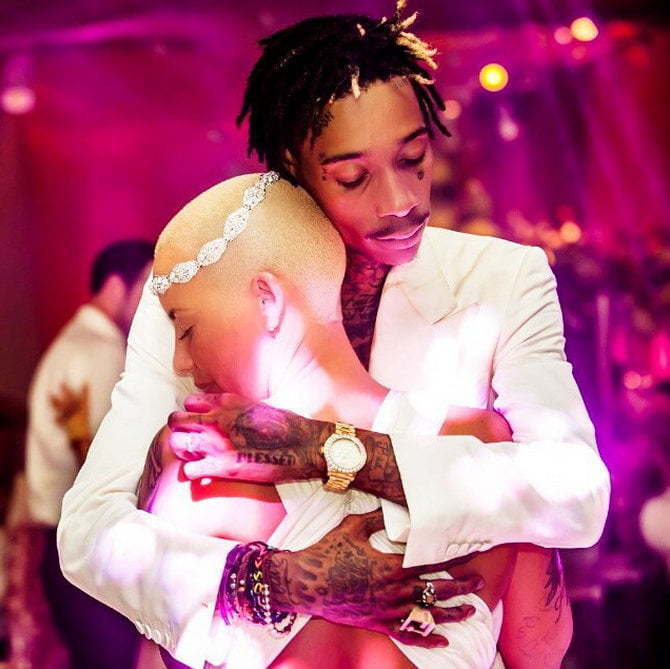 Wiz Khalifa is saying that Amber Rose is accusing him of cheating to cover up her infidelity.
Today is a magical day for many of us. Let it be yours too.

— Cameron (@wizkhalifa) September 25, 2014
Smile for the day. pic.twitter.com/yvSQCvzYZ7

— Cameron (@wizkhalifa) September 25, 2014
Wiz Khalifa and Amber Rose have only been married for one year. The couple also has a 1-year-old son.
This divorce is getting messy.