Tommy Lee Sparta is currently at home recuperating from injuries he received from a car accident in last month.
Despite his injuries, Tommy Lee says he still will be performing at Sting 2013 on December 26 at Jamworld, Portmore.
"I'll be up and running, if a even inna wheelchair, me a come cram up de place wicked, yuh seeeit," Tommy Lee told the Star.
However, Tommy Lee cancelled all other shows locally and overseas with the exception of Sting, dubbed the greatest one night reggae show on earth.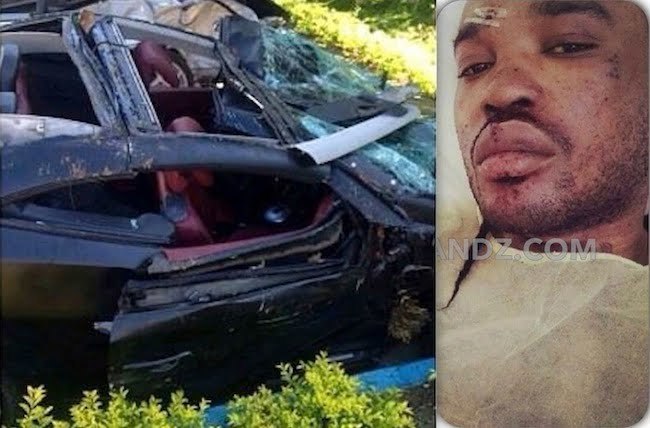 The "Uncle Demon" deejay received a broken leg and several cuts and bruises in the accident. He says he was lucky to walk away alive from his totalled convertible alive.
"Thank yuh God say me an me girl alive. A God tek me outta de car," Lee said.
See more photos from Tommy Lee Sparta car crash on next page.