Rihanna has been long rumored to be dating New York Knicks player J.R. Smith, but after this comment from the Bajan pop star there is no doubt those rumors are false.
Earlier this week Rihanna ignited a social media firestorm when she put the NBA star on blast via her Instagram.
This is what Rihanna said:
F–k you and your wack azz team!!! Nobody want that desert thirsty n-gga!! He f-cked up because his azz be hungover from clubbing every night during playoffs!! So your issue isn't with ra$$hole me.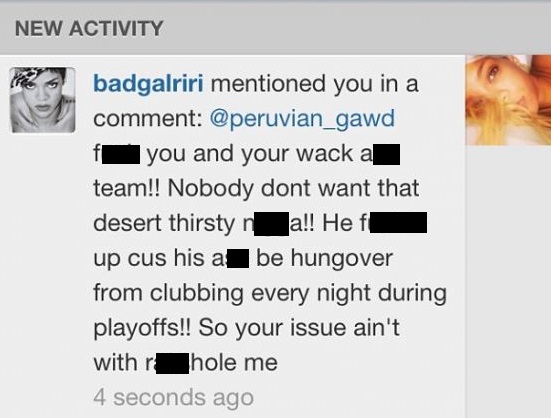 J.R. Smith was spotted with Rihanna in the club on one occasion earlier this month during the NBA Playoffs.
Smith brushes off Rihanna's comments when questioned about it.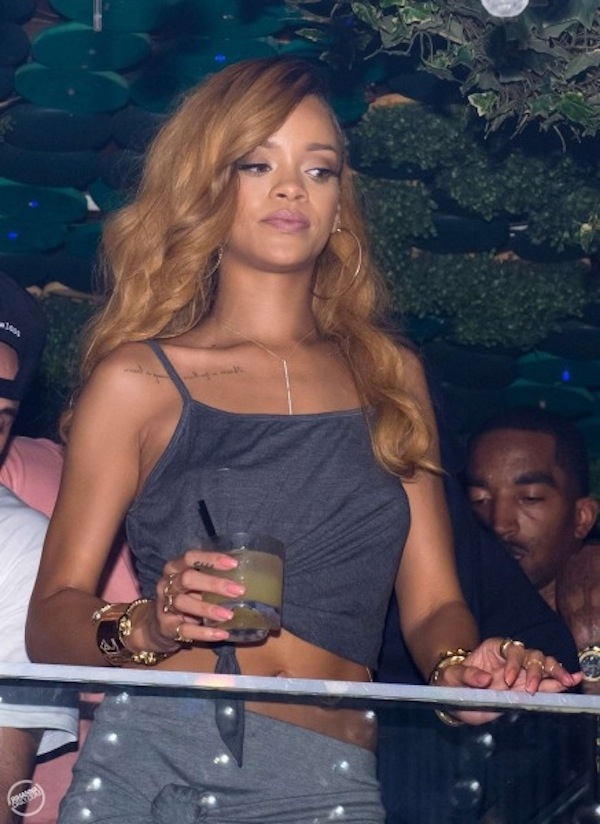 "I'm not worried about Instagram," Smith said. "I'm worried about the playoffs."