Jay-Z's popular 40/40 Club in New York City is getting some bad publicity following a massive protest.
The New York City District Council of Carpenters are protesting the fact that it is not using union workers for the job or remodeling the club, according to TMZ. Protestors reportedly erected giant inflatable rodents outside of the club.
The group alleges that the company hired does not meet "area labor standards" and is paying its workers a "substandard wage."
A rep for the club said they are in a non-union building, and are not required to use union contractors. Further, the rep alleges that some protesters have begun using racial slurs against the workers, which the rep calls a "poor tactic" to intimidate people and scare away business.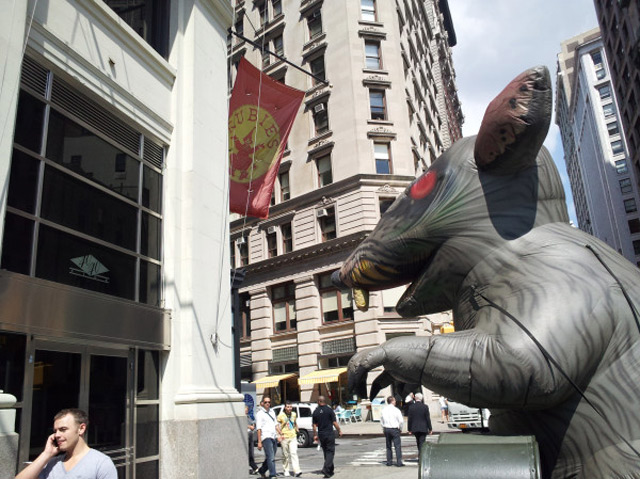 gallery