Beyonce debut her baby bump at last night MTV VMA.
Beyonce made the announcement while on the red carpet, telling the press, "I have a surprise."
The 29-year-old singer wore a long orange gown by Lanvin, showing a visible baby bump.
Beyoncé again showed off her baby bump during her rendition of "Love on Top," a single from her latest album 4. The mom-to-be flaunted her pregnant belly at the end of the performance, unbuttoning her shiny top and clutched her belly while the camera cut to the proud father-in-waiting, Jay-z, who was cheered on by Kanye West and Lady Gaga.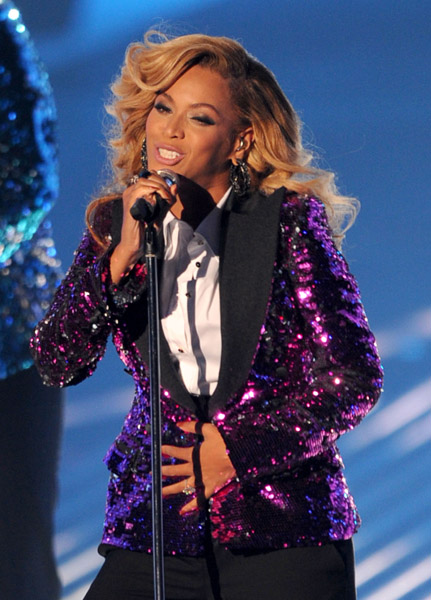 gallery