Dancehall deejay/selector Tony Matterhorn is calling out Twins of Twins over some recent comments the duo made on a radio station in Atlanta.
Last week Twins of Twins told ricovibes.com that Matterhorn does not do shows that they are booked for.
"Yuh have nuff artistes weh seh dem nah do show weh wi deh pon. Matterhorn do it already and dem laugh wid mi when dem see wi and mi nuh hate Matterhorn. Mi nuh do Matterhorn nutten fi him nuh play mi song dem neither."
On hearing the comments made by the Twins, Matterhorn hears out his grouses on Twitter calling the twins "DUMB."
"How y'all never told me Twin of Twins was dissing me today on a radio station in Atl! Now I have to diss those 2 … it's on … Those … twins! DUMB and DUMBER … it looks like Dancehall duppy 3 is gonna be here sooner than I think! lol," (Tony Matterhorn Twitter)
Matterhorn told the Star he is upset about Twins of Twins comments because he does not fight artists
"Look how hard mi haffi a fight fi dem selector ya play my music. Inna which way mi a fight Twin of Twins? Mi hardly play a Jamaica and mi do play dem songs. No selector buss more artistes than Matterhorn. Mi nuh have no beef with Twin of Twins. Mi and Fire Links were rivals, mi nuh have no beef. Mi feel seh dem a use mi as a publicity stunt. Mi aguh wait till mi see dem inna di dance and dutty dem up. You don't want to go down that road."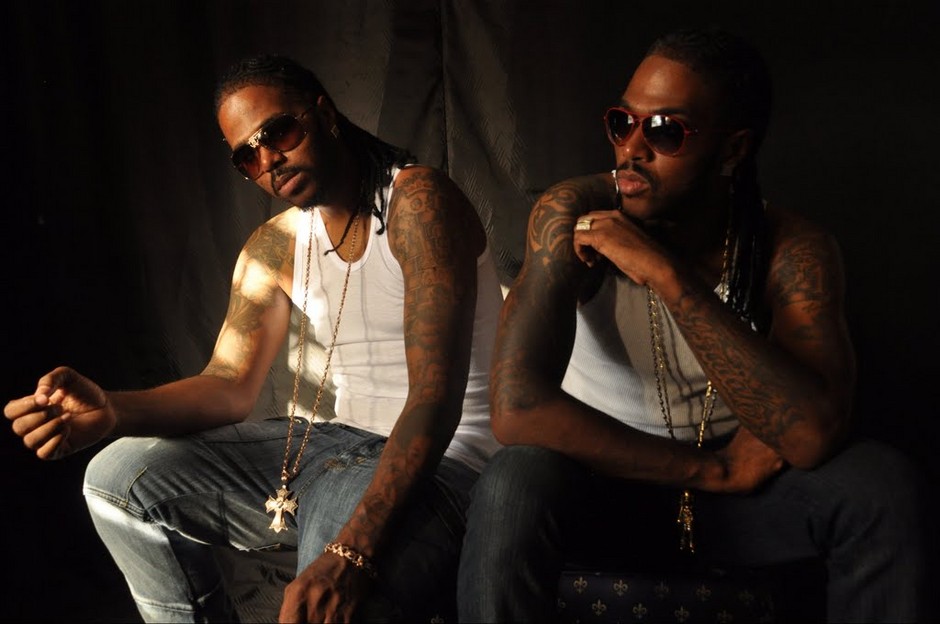 Matterhorn added,
"Dis a nuh Busy Signal, mi signal always up, it nuh busy. Twin of Twins, mi will crush unuh 'cause mi nuh trouble people unless dem trouble mi. Anyweh mi see unuh mi aguh diss unuh. Unuh diss mi pon public Internet radio, unuh nuh have any manners. Twin of Twins gwaan like seh people 'fraid a dem but Matterhorn nuh 'fraid a unuh. A chicken mi seh, mi nuh do beef. Don't use Matterhorn as a scapegoat. Yuh nuh need fi diss Matterhorn fi try sell yuh CD."
Despite the backlash from Matterhorn, Twins of Twins say they stand firm behind their comments.
"Why be some breadbasket bout ya fi some people weh nuh rate wi? I don't care, Matterhorn nuh haffi like wi. We don't have any specific grouse with Matterhorn per se. Him is just one of the selectors that's doing it. We are on some major rhythms and no Twin of Twins nuh play. Is like wi nuh exist."

"No more of it this year and it does not mean hatred, it mean yuh a talk fi yuh rights. When yuh hot dem want intro. We have done great songs and the world can attest to this."
Listen to Tony Matterhorn Dancehall Duppy