Celebrities are not allowed to criticize Blue Ivy's hair and Karrueche Tran and BET producers learned the hard way.
During her hosting gig on BET's 106 & Park on Monday, Karrueche Tran made fun of Jay Z and Beyonce's daughter hair.
SEE ALSO: Chris Brown, Karrueche Tran Ready to Have A Baby
Apparently someone told the producers of music countdown show that it would be a good idea to call out Blue Ivy after the VMAs.
"I really did wake up like this, because my parents never comb my hair," Karrueche said while playing a game of the top six things Blue Ivy thought about the VMAs.
Beyonce legion of fans, code name BeyHive, went in on her on Twitter calling her every name in the book including a side chick with no talent.
Karrueche Tran even claimed that she was a BeyHive and that did not help the backlash.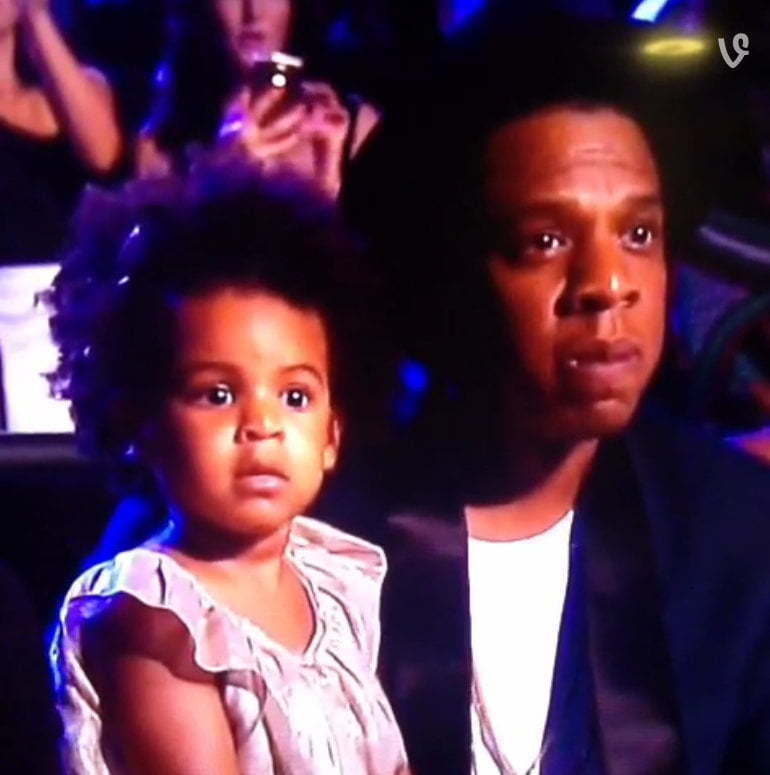 BET's President of Music Programming, Stephen Hill, has since issued an apology via Twitter and asked fans to not blame Karrueche Tran.