Rihanna files a lawsuit against her own father, Ronald Fenty.
Most of you will hear this news and ask why Rihanna would be suing her own father for profiting off her brand Fenty, which is also his last name which he gave to her. When you hear the back story, then you will formulate a more sound opinion on the legal aspect of it and why it is within her right to sue him.
As we all know, Rihanna has been using the brand Fenty for all her businesses which are primarily within the fashion and cosmetics game. She had since trademark the brand in her name and slapped it on various products including makeup, lipsticks, lingerie, and a fashion line in collaboration with Puma called Fenty X Puma.
According to TMZ, Ronald Fenty launched a talent development company in 2017 called Fenty Entertainment. Rihanna is now angry at her dad for profiting off the reputation she created for the Fenty brand over the years. In her legal docs, Rihanna accused her dad and his business partner of soliciting millions of dollars from unsuspecting investors by falsely claiming to be her rep.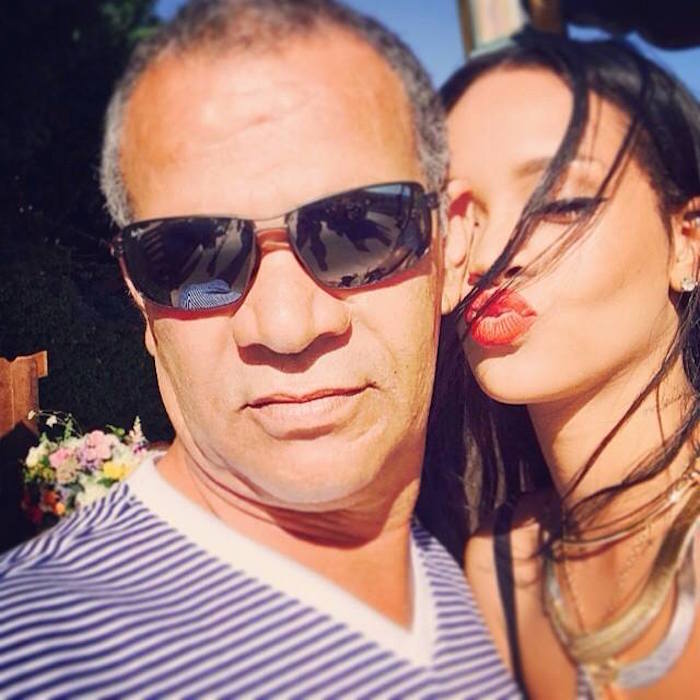 The Bajan pop star also accused Ronald Fenty of trying to book her for 15 shows in Latin America in December 2017 for $15 million. She said she never authorized them to act as her booking agent. As if that was not enough, Rihanna claims that her dad attempted to trademark the Fenty brand to use with resort boutique hotels, but was unsuccessful.
She now wants a judge to place an injunction on her dad and his business partner to stop them from using the Fenty trademark. She also said she sent them multiple cease and desist orders and they ignored them. She is also suing for unspecified damages.