Dancehall artiste Bounty Killer says his beef with No Doubt over their Top of the Pops' "Hey Baby" collaboration was over monies from royalties and not over nudity in the music video as previously thought.
While sitting down with radio host Seani B while he was in the United Kingdom along with Baby Cham and members of the Jamaican community in England, both Bounty Killer and Cham shared stories from their rich careers with Bounty, revealing that he didn't work with No Doubt because they didn't want to pay him the full fee for his feature.
"It was Sly & Robbie they came to Jamaica to work with, and they suggest they want to work with me and Sly & Robbie they called me and mi tell them me want $10,000 and dem ah say $2,000 dem have so mi say f**k off, 10 can't move to two," Bounty said.
Bounty Killer, who shared his love and respect for Sly and the late Robbie, intervened and asked him to consider the collab from a legacy point of view.
"[They] said 'well killa more time it's not even for the money, it's for the legacy' and they tell me back in the days most of the times they never use to get upfront payment," he said adding that he went on to do the song for free.
The dancehall legend says he had to sue No Doubt for royalties, and the legal dispute was not over a naked man in the song.
"Mi nuh do [2,000] I said I'll do it for free, keep the f**king fee. And I did it for free and they tried to f**k with the publishing. That's why I took them to court. People think that is because ah the naked man inna the video anuh that mash up me and dem, that caused a rift. But the one name Tony Cornell tried to take the publishing and give me 2.5% when I got 12.5%. I took them to court in California," he said.
Bounty Killer continued that the lawyer's retainer fee was $25,000, even before the case got started. "Most people don't even know," he said. The case was eventually settled.
The artiste who performed the song alongside No Doubt at the Super Bowl, however, says that he doesn't have any regrets working with them and big up the group, which went on to work with Lady Saw.
"They just do business wrong but them a good people so we love them same way," Bounty said.
Bounty Killer wanted to be a Political Commentator advising the Prime Minister
Bounty Killer also spoke about the crime situation in Jamaica and the rabid die-heart politics that has kept the island in the clutches of the two main political parties, the People's National Party and the Jamaica Labour Party, for decades.
The "Eagle and Di Hawk" artiste rejected the idea that he should get into politics but said he would be a political advisor.
Seani B played the dancehall legend's speech in 1999 at Fully Loaded, where he called out the rising levels of violence happening back then in Jamaica and the government calling in entertainers to speak to them about their lyrics promoting violence and killings.
According to Bounty Killer, not much has changed 23 years later as crime remains an issue, and the youth are turning to violence as a means of social elevation. Bounty Killer also chided the government for corruption.
"If you look at the crime statistics inna Jamaica now, that's where it all was stemming from," Bounty said. "That's why mi make the song 'Anytime mi hungry again you ago see me 9' cause the government of Jamaica they are not helping the people. They are helping themselves. It's a serious problem with Jamaica and the people of Jamaica are some – they are like masquerade because they play diehearted to [political] parties."
Bounty Killer also compared global politics, noting that he doesn't know if any country outside of the Caribbean and Jamaica refers to a "safe seat," which means that political supporters are die-hearted.
"Jamaican people are idiots when it comes to politics," the artiste says as a woman exclaims "Jesus" in the crowd.
The artiste continues, "Dem like people dem nuh like policy. Dem like dem friend and who dem mada, dem puppa, and granny…tradition politics dem a vote fa," adding that he doesn't like either party but likes Jamaica.
"I don't want to be in parliament, I don't want to take no side, I gotta be on all side, I want to be a political advisor," for whoever is in power so he can ensure that his affiliation doesn't blind his goal of the best Jamaica.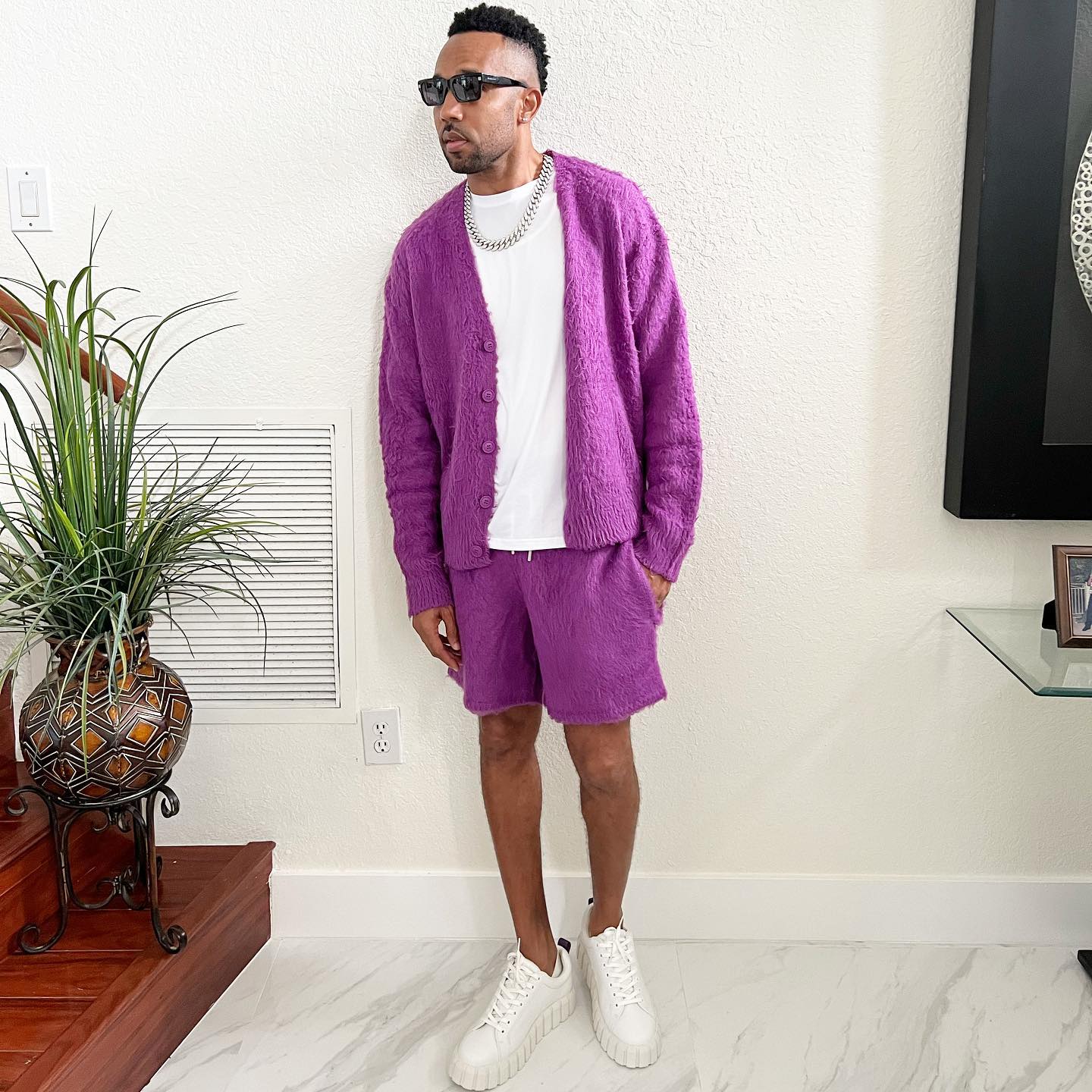 "Tables Will Turn" by Foxy Brown
Baby Cham also reflected on the song "Tables Will Turn" by Foxy Brown, where he spoke about changing up his flow and pronunciation so that fans can understand what he is saying.
"I was making a conservative effort to make sure the rest of the world understand what I was saying," he said. Cham also revealed that the song originally had another singer called Junie who requested $50,000 to be in the music video, but Foxy told him to "eff off," leading to an actor being on the video.
Baby Cham also gave Foxy Brown her flowers, noting that she fought for reggae and dancehall music.
"Up to today, we have to give it up for Foxy Brown because she fought for dancehall music and reggae music from then till now. No matter what's going on with all these new artistes that are coming out with our accents, our beats, and our style, Foxy Brown kinda fight for that," Cham said as he revealed that Def Jam did not want to pay for the music video and Foxy paid for it out of pocket.
Label Never Believed in "Ghetto Story" featuring Alicia Keys
Baby Cham also revealed that Atlantic never believed in his song Ghetto Story. The artiste revealed that the label wanted Rihanna and Boom Boom to be featured in the single.
"Atlantic wanted to go with Boom Boom featuring Rihanna for the single but because we owned the Caribean in the deal, how the deal was signed, they flew to Jamaica to sign me [as an artiste] but I wanted a label deal because that was Dave [Kelly's] dream….I could have taken the money and run… but I knew that was Dave's dream he got the opportunity with Terror Fabulous and Terror messed it up when they got the call to do Super Bowl with Nadine Sutherland for 'Action', and he turned the deal down," he said.
Cham added that he also ensured that Spice was in the Ghetto Story video alongside Alicia Keys to ensure that she got exposure for her career.
Baby Cham continues, "At that time, Spice was my likkle sister who we were grooming, if you watch Ghetto Story she's right beside Alicia…we placed her there so she could get camera attention and on that same riddim we had written that song for her called 'Fight Over Man.'"
The artiste said the label wanted $$350,000 to produce "Ghetto Story" music video, which would have been recuperable from his deal, and he decided to shoot the video and do promotions for it in Jamaica, knowing it would take off.
Meanwhile, Cham and Bounty also spoke about working with legendary producer Dave Kelly, with the former saying that he doesn't trust anyone else to produce him because of his success and development with the producer.
Speaking about his Atlantic deal, Cham revealed that it was Kelly who taught him about the music business and that helped him understand his rights as an artiste and making the demands from Atlantic for a label deal with Mad House Records so that they didn't have the rights to him but songs produced by the label.