The lyrical doctor Koffee is back in Jamaica, fresh from her US tour with Daniel Caesar, and the 19-year-old is seeking no rest, but has instead, proceeded to embark on what has been dubbed the first leg of her Haffi Mek It School tour, which will span 20 high schools across Jamaica.
On Tuesday, Jamaica's biggest youth superstar trekked to the parish of St. Ann in north-central Jamaica, where she made two stops and gave robust performances, interspersed with motivational tips at the Ocho Rios and the Ferncourt High Schools, to doting students.
Koffee's Instagram stories reflected her reception from students and her performances at the two St. Ann-based schools. Her presentations, which took place in the schools' auditoriums were well-received by the cheering students who joined in the performances and danced and sang along.
Over at Ferncourt, as the rhythm to Toast started, students jumped out of their seats and started dancing up a storm and started singing along.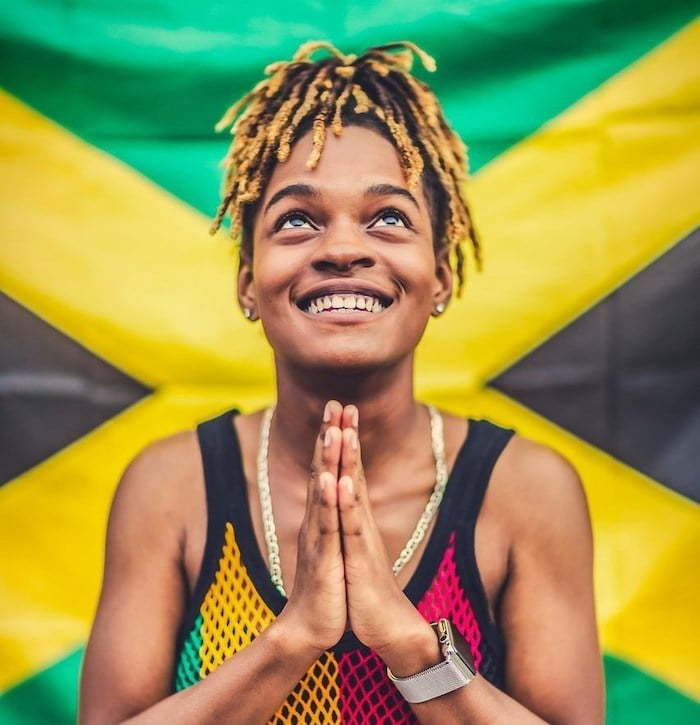 Earlier when Koffee arrived at the school, she was met by a throng of cheering students who stood on the other side of the school's chain-link gate. Upon approaching the students she told them that they had to make it in life and in order to do so they must believe in themselves and then gleefully posed for photos with them.
At Ocho Rios High, Koffee asked for a 'bad deejay' to take centre stage. This request was met by a female student who spewed lyrics based on the tour's Haffi Mek It theme, as Koffee and her schoolmates cheered her on.
Koffee is expected to perform at the Elizabeth Technical High School (STETHS) in Santa Cruz today; the all-female Hampton High School in Malvern tomorrow, and the co-ed Newell High School near Junction, all in St. Elizabeth on Friday.
The youngster only recently completed her extensive tour of the United States with Daniel Caesar, which spanned early August and came to a close in September. That 27-show began on August 11 in Detroit and spanned 20 shows in cities including Chicago, Denver, Seattle, San Francisco, Los Angeles Las Vegas, Phoenix, New York, Washington, and concluded in Cleveland on September 25.
Her next performance off-island will be at the Austin City Limits Festival on Sunday, October 13, in Texas. She is expected to continue her school tour thereafter until November 9 when she will perform at the O2 Shepherds Bush Empire in London before joining fellow superstar Chronixx at the Arena Birmingham on Sunday, November 10, for another well-anticipated concert.
She will close the year at a show in the motherland in fine style with a performance in Accra Ghana on December 27.