Shauna Chyn, aka Shauna Controlla, has announced that she is bisexual.
Perhaps dancehall artistes are starting to take Tony Rebel's statement more seriously. A few days after the reggae icon called out reggae artistes who are gay to come out the closet, Shauna Chyn broke the news. Rebel was speaking on the recent controversy surrounding Shenseea and Tyga's new music video "Blessed" where she portrayed a lesbian relationship. She received some backlash from some quarters of the dancehall community but got praised by others.
Shauna Chyn, who is now referring to herself as Shauna Controlla, possible because of issues with the famous Jamaican actress, now says she has been a bisexual woman all her life.
"It wasn't staged; I am naturally bisexual!" she told the Star. "Why should I hide it? There is no shame in my game, and I have no problem with anybody that is part of the LGBT community."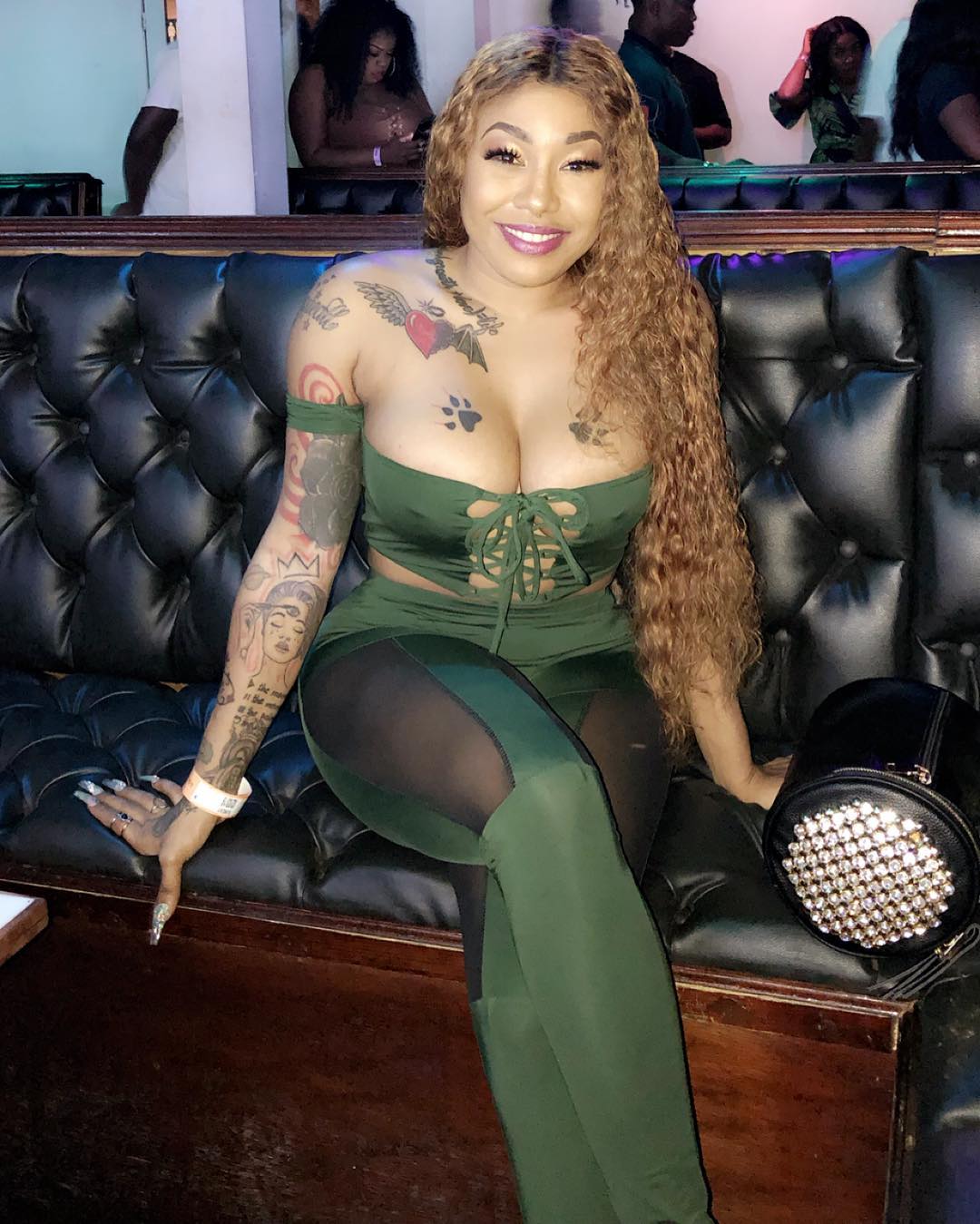 Controlla admitted that she hasn't always been comfortable with sharing her sexuality, but these days, she is a strong advocate for LGBT rights. The "Spreading Rumors" deejay says that she first uncovered her sexual preference when she was a teenager, but tried to suppress the feeling because of the stigma surrounding it at the time. Now she is an open book and even revealed that she is dating three females.
"I have not been with that many females," Chyn said. "I can count on one hand and lef change, but right now, mi deh wid two or three ladies."
Shauna Chyn became a household name for her past relationship with Gully Bop, and recently she was linked to Downsound Records head Joe Bogdanovich, although never confirmed. The dancehall diva recently spoke about her plastic surgery, saying that she has no regrets because it transformed her life and her career.