Kate Middleton gave birth to a baby boy today.
The Duchess Of Cambridge gave birth to the new heir to the British throne at 4.24pm in St Mary's Hospital, Paddington.
Prince William was right by her side when the 8lbs 6oz baby boy arrived.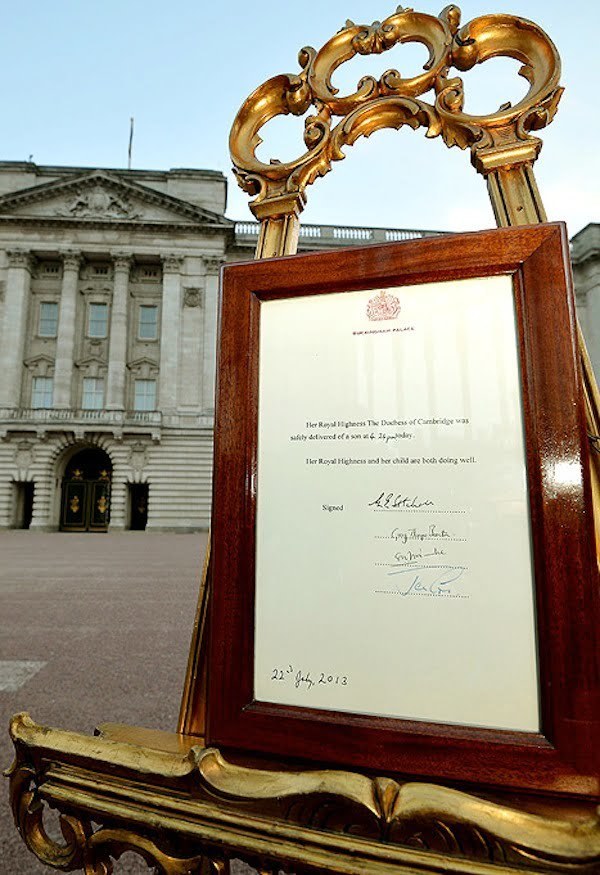 The announcement of the birth was delivered first via email and then a notice was placed on an easel on the forecourt of Buckingham Palace.
The document says The Duchess of Cambridge safely delivered her baby and both are doing well.
A name for the royal baby has not yet announced.