NBA YoungBoy and Juice WRLD got some heat on the way and this leaked video clip from their music video shoot pretty much confirms a video was shot for the track.
This is the first time that YoungBoy and Juice WRLD are working together. However, instead of solely being excited, fans are also straight-up trolling the rappers for a number of different reasons, some not so funny. YoungBoy Never Broke Again is currently serving a 14-month house arrest sentence for violating his probation. The stipulations of his probation state that the rapper is allowed to leave his home. However, he is unable to visit music studios, perform at shows, and travel outside of the state.
NBA YoungBoy is allowed to record music from the comfort of his home, which we suspect he has already started to do. Rapper Gucci Mane recently dropped "Richer Than Errybody" which featured NBA YoungBoy. Trippie Redd also teased his new collab featuring NBA YoungBoy by releasing a snippet of the track.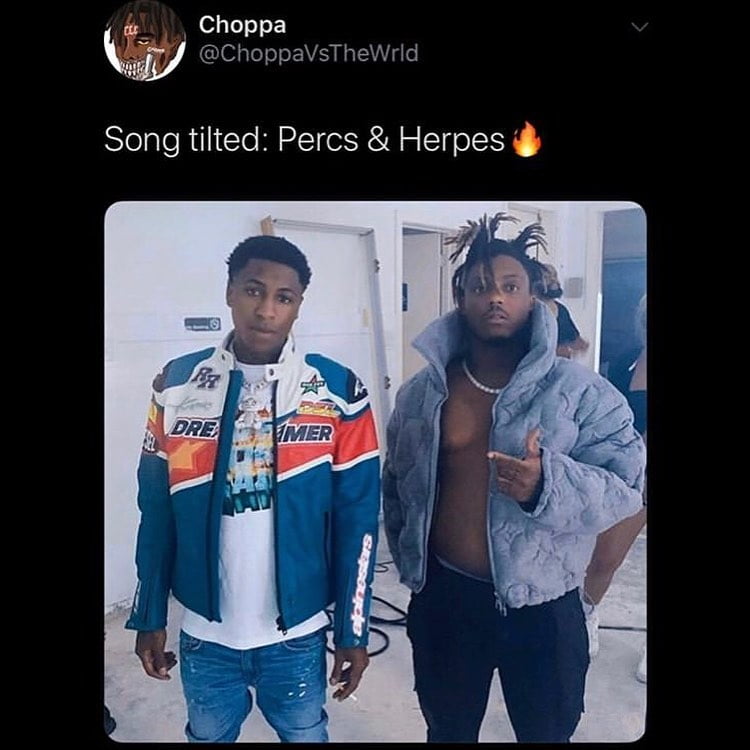 The music video clip was leaked online on Monday and has been making the rounds on social media. In the short video, both rappers can be seen in what looks like an empty building. It is also a strong possibility that the video was being shot inside of NBA's home due to his probation restrictions. YoungBoy and Juice WRLD can be seen rapping while interacting with one another. Both rappers can be seen making gun imitations with their hands.
The leaked clip quickly went viral as Never Broke Again and Juice WRLD preps to unleashed their new collaboration on the airwaves. The comments section on Akademiks post saw fans mercilessly trolling both rappers. Juice WRLD is being savagely ridiculed for his weight with one fan commenting, "Juice & ak been hittin mcdonalds together." While another fan added, "Juicewrld stomach about to run away from his body."
YoungBoy is seemingly being mocked over rumors alleging the rapper has herpes. One fan commented, "Song titled: Percs & Herps." While another individual commented, "Juicewrld gettin a Lil too close , one stray spit particle & it's over for him," which is basically saying that Juice WRLD might contract herpes from YoungBoy if he gets too close.
Despite the jokes from fans they are anxiously awaiting its drop as the track is sure to be fire.